Creating a unique musical sound isn't always planned. Sure, you can think that combining genre #1 with genre #5 and then adding a dibble-dabble of genre #8 sounds like a good idea, more than likely one of those genres will dominate and listeners may not notice anything else. Band bios – usually written by the band members or their girlfriends – promise something spectacular and unique yet end up sounding mediocre and predictably unspectacular. However, there are times when an artist or band creates their own distinct sound accidentally. Influenced by several different genres, the music that they create ends up sounding distinctly original. One of those bands is Wild Pink…
Founded in the boroughs of Brooklyn and Queens in New York City in 2015, Wild Pink occupies a musical universe of their own making. Led by singer/songwriter John Ross and featuring bassist T.C. Brownell and drummer Dan Keegan, the trio released three EPs over the next year: 2 SONGS (2015), GOOD LIFE (2015), and 4 SONGS (2016). They followed those releases with their self-titled debut album in 2017. A year later, they issued their sophomore album, YOLK IN THE FUR. Another EP, 5 SONGS, followed in 2019. Throughout these EPs, the band evolved and matured. Ever since the release of that first EP, they planted their roots into the musical soil and, over time, they began to blossom. With nutrients provided by the bands that inspired them, Wild Pink finally bloom in 2021 with the release of A BILLION LITTLE LIGHTS.
Produced by Grammy-winning producer David Greenbaum (U2, Beck, Jenny Lewis), A BILLION LITTLE LIGHTS is a wonderful blend of pastoral pop, rootsy Americana, modern indie rock, and atmospheric post-punk. Existing somewhere between the ethereal musical universe of Cocteau Twins and the laid-back rustic pop of Death Cab for Cutie, Wild Pink create music that seems to levitate in mid-air. Gentle, introspective and melodic, the songs on A BILLION LITTLE LIGHTS reflect the heart and soul of John Ross and his bandmates. Some use loud, angry, and aggressive music to beat the listener into submission, but Wild Pink realize that music is not supposed to frighten anyone. Instead, they use it to communicate, soul-to-soul. With songs like "The Wind Was Like A Train", "You Can Have It Back", "Bigger Than Christmas", "Oversharers Anonymous", and "Family Friends", Ross and Co. have given us the gift of thoughtful reflection all wrapped up in sweet melodies. You couldn't ask for anything more.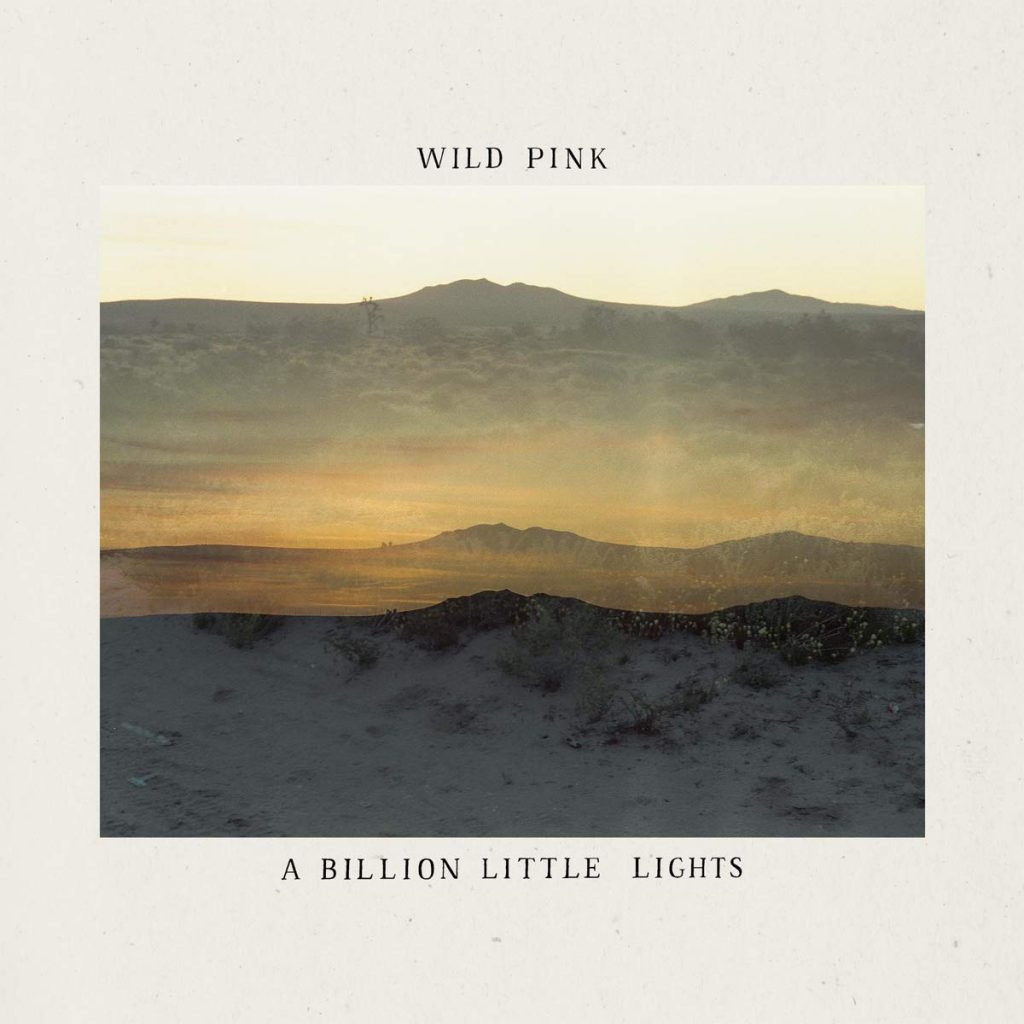 WILD PARK
A BILLION LITTLE LIGHTS
Available NOW!