Award-winning Blues guitarist Chris Cain grew up on the Blues. His father used to entertain Chris by telling him tales about growing up on Memphis' historic Beale Street and constantly played the Blues in the Cain household. Attending his first B.B. King concert at the age of 3, Chris' future was cemented in stone cold blues. Teaching himself to pay the guitar at the age of 8, he continually honed his craft and was already a professional musician by the time he turned 18. While he earned street cred by playing live, he studied music at San Jose City College, delving into Jazz music and eventually learning to play saxophone, clarinet, piano, and bass guitar. Cain combined his Blues roots and Jazz training and created his own unique sound.
With his distinct guitar style, Chris Cain soon rose to the top ranks of the Blues scene. He released his debut album, LATE NIGHT CITY BLUES, in 1987 on Rock It Records. The album won him four Blues Music Awards and caught the attention of Blues label Bling Pic records. His next three albums – CUTTIN' LOOSE (1990), CAN'T BUY A BREAK (1992), and SOMEWHERE ALONG THE WAY (1995) – were released on the label before re-signing to the Rock It Records label. He continued to release a series of acclaimed albums including UNSCHEDULED FLIGHT (1997), LIVE AT THE REP (1998), CHRISTMAS CAIN (1999), CAIN DOES KING (2001), HALL OF SHAME (2003), SO MANY MILES (2010), KING OF THE BLUES (2015), and CHRIS CAIN (2017). Cain then signed to legendary Blues label Alligator Records and began putting together his next album…
Four years since the release of his last studio full-length, Chris Cain releases RAISIN' CAIN, his most highly-anticipated album yet. The twelve songs on the album are Cain originals that showcase his skills as a songwriter, arranger, bandleader, and guitarist. The songs on RAISIN' CAIN run the gamut from deep and sweaty bar Blues to joyful, horn-laced blasts of bluesy emotion. Tracks like "Hush Money", "I Don't Know Exactly What's Wrong With My Baby", "Space Force", "Can't Find A Reason", and "Found A Way To Make Me Say Goodbye" focus in his way of creating music that works its way from the inside out. This is not just a bunch of standard Blues riffs strung together without a thought – this is real Blues born from emotion and feeling. More than 30 years after his debut album, Chris Cain is more connected to the Blues than ever. RAISIN' CAIN is proof of that.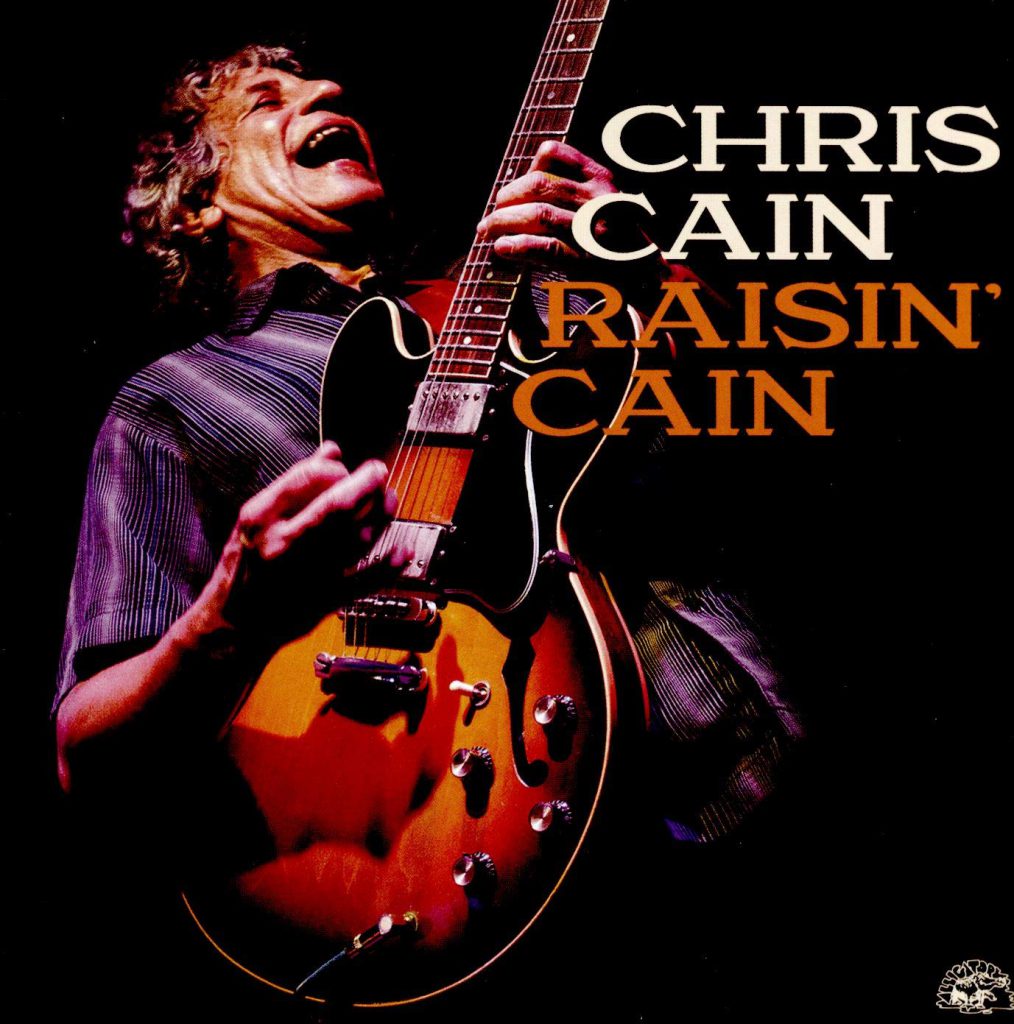 CHRIS CAIN
RAISIN' CAIN
Available NOW!