Snoop Dogg is a pop culture icon. He's a Hip Hop pioneer with a distinctive style and three decades of hits.  No longer thought of solely as a rapper, Snoop has dipped his toes into every aspect of the entertainment business. He is one of the most recognizable figures in the music business and his reputation -if not his music – is known by pre-teens and grandparents alike. He's topped the charts and sold millions of albums. He's been nominated for Grammys, starred in motion pictures, logged in many TV appearances and invested in many business ventures (and not all of them marijuana- related!). However, just because Snoop has become a man for all seasons doesn't mean that he's playing it safe these days – far from it! From Reggae to Gospel, Mr. Dogg has expanded his musical vision and has successfully tackled a variety of styles yet he hasn't turned his back on his Rap roots.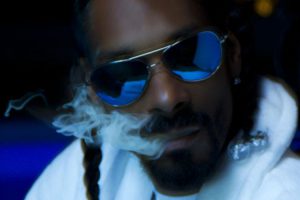 As the world prepared for Snoop's Gospel album, SNOOP DOGG PRESENTS BIBLE OF LOVE, the man surprised everyone by releasing this very special EP entitled 220. The slickly produced grooves of this eight song release may sound modern, Snoop spits out more than a few rhymes that are reminiscent of his Gangsta Rap roots. Alongside collaborators like Jacquees, Dreezy, Goldie Loc, October London, LunchMoney Lewis, Kokane and Hypnotic Brass Essemble, 220 is an inspired and exciting stop-gap release that will please his longtime fans. And if there is anyone out there who isn't familiar with Snoop's work, perhaps this will serve as a great introduction to his back catalog.
Tracks like "Everything," "Doggytales," "On The Double," and "Waves" mix his clever wordplay with production that challenges the listener to pay attention.  This isn't Easy Listening Snoop by a long shot – this is a prolific artist who moves forward with each release. One thing that people must remember about Snoop: he is ahead of the pack and, sometimes, it may take a year or two for the listener to catch up with what Snoop is trying to say and do. However, 220 is a release that is instantly lovable Snoop Dogg and deserves your attention today, tomorrow and whenever the hell you want to listen to it!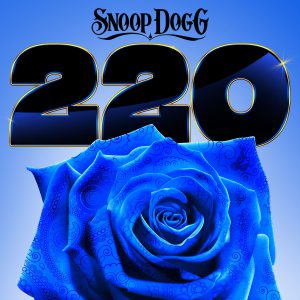 SNOOP DOGG
220
Available NOW!