In the music industry, fame can be fleeting but true success is measured by the lasting impact the musician's art has on the listener/consumer. For example, let's look back at the year 2000. There were a lot of big worldwide hits that year by well-known artists (U2, Bon Jovi, Madonna, Britney Spears, etc.) and some long-forgotten artists as well (Darude, BBMak, Wheatus, MxPx). While many of the hits from that year are still fondly remembered, an equal amount of chart-climbers have been tossed aside like an old stick of bubble gum – chewed up and spit out once they were out of flavor. However, there are singles released in '00 that were not only lovingly embraced by music fans but also inspired a new generation of musicians. A few of those – including "Babylon" – were released by British singer/songwriter David Gray. The success of his WHITE LADDER album took many by surprise yet it was far from an overnight success…
WHITE LADDER was David Gray's fourth album – released in the U.S. on Dave Matthews' ATO Records label – and was the release that finally brought his talents to a worldwide audience. However, the album was already a year old, having been originally released in Ireland at the tail end of 1998. Early fans of Gray were already aware that he was continuously moving forward, maturing and adding new elements to his sound, so new fans weren't aware that they were catching the artist mid-flight. Always searching for new ways to express himself, the WHITE LADDER album found David adding a new twist to his Folk-inspired sound. Since then, David has released a series of critically-acclaimed albums that continually build upon his back catalog while taking chances, often weaving between his roots and a more modern approach to recording.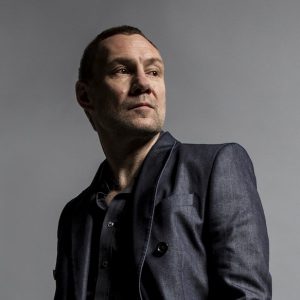 GOLD IN A BRASS AGE is David's 11th album and, as we have come to expect, he remains an adventurous musical journeyman. Produced by Ben de Vries (son of soundtrack composer Marius), the album embraces electronics, but not in ways you might expect. The keyboard work on the album is used as a bed to lay Gray's gentle songs upon and not as some kind of Electro-Pop detour. Not quite Trip Hop yet the songs on GOLD IN A BRASS AGE are as haunting as the best of the genre. David Gray is a songwriter that understands the 'art' of the song and that the shades are just as important as the subject. So, when songs like "The Sapling" or "Furthering" are strong enough, you don't need bright colors to make it shine – stripping it down to its basics is more than enough. However, if he need more voices or rhythms to drive his emotional point home – like on "Ridiculous Heart" or "Tight Ship" – Gray chooses to bring them in tastefully. Other highlights include "If 8 Were 9," "Hall Of Mirrors," and "Mallory." While the album is dominated by moody electronics, the album is not bereft of guitars – they just aren't as important and they tend to float around in the background. GOLD IN A BRASS AGE isn't a sad album – it is thoughtful, haunting and quite beautiful. Open your hearts and step inside David Gray's world… again, or for the first time.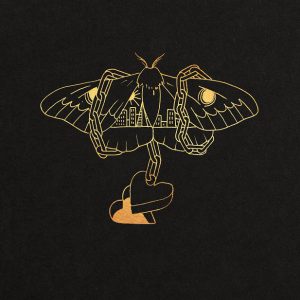 DAVID GRAY
GOLD IN A BRASS AGE
3.8.19