The COVID-19 pandemic cast a large and menacing shadow over every aspect of our lives. In 2020, families were kept apart, businesses suffered, large gatherings of people were forbidden, and it seemed as if things may never get back to normal. But what was normal before the pandemic and what is the new normal? For some folks, things never changed. For others, their mental health was most certainly challenged by all the confusion and radically different talking points. The music business was thrown for a loop, with tours being cancelled or postponed and recording sessions brought to a halt. Record stores shut their does, some of them for good while others had to refocus their attention to their online business in order to survive. Things have always been changing and evolving over the years, but in 2020 and 2021, the music business scrambled to adapt to a whole new way of life.
But what about the artists? Well, if they weren't able to tour, they focused on creating their art. And over the course of the last year, we have been able to experience the fruits of their labor. From Greatest Hits sets to archive compilations, acoustic recordings to new albums, we have been witnessed to the positives that can emerge by a virus that has wreaked havoc across the globe. Take Bria, for example. Essentially a duo featuring Orville Peck/FRIGS members Bria Salmena and Duncan Hay Jennings (plus backing vocalist Jaime McCuaig, FRIGS drummer Kris Bowering and vocalist Ali Jennings), Bria occupies that musical universe which incorporates Country, Folk, and Americana. However, this group of talented individuals chose not to write a batch of songs inspired by the pandemic. Instead, they decided to record a small handful of cover versions that connected with their emotions. As Bria Salmena states: "I wanted to listen for what might reflect my life back to me, six tracks that could be my mirror." CUNTRY COVERS VOL. 1 is the resulting EP.
As 2021 comes to a close, CUNTRY COVERS VOL 1 arrives just in time to wrap up the year melody, melancholy, and mystery. Featuring songs originally released by Karen Dalton ("Green Rocky Road"), Waylon Jennings ("Dreaming My Dreams With You"), John Cale ("Buffalo Ballet"), Mistress Mary ("I Don't Wanna Love Ya Now"), Lucinda Williams ("Fruits Of My Labor"), and the Walker Brothers ("The Sun Ain't Gonna Shine Anymore"). The recordings are not rough and raw, but they aren't polished to perfection, either. These are songs with a heartbeat – human to a wonderful fault. This is as real as it gets and doesn't flinch in allowing emotion to dart between the beats and breaths of the songs. Only six songs, CUNTRY COVERS VOL. 1 leaves the listener wanting more. But if you go back and take another listen, the songs will unravel a different layer and feeling. Listen again, and same thing. Go ahead and give it a spin. Over and over again.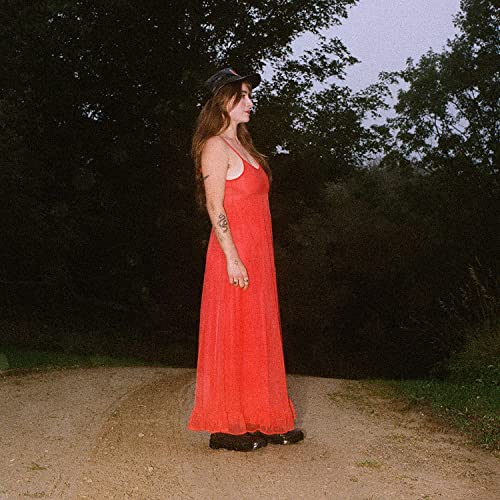 BRIA
CUNTRY COVERS VOL. 1
Available NOW!