Acclaimed Indie Folk singer/songwriter and multi-instrumentalist Josh Tillman – born in Rockville, Maryland in 1981 – is better known by his stage name Father John Misty. His early solo career began in 2003 with the release of several self-produced CD-Rs including 2004's I WILL RETURN and LONG MAY YOU RUN, J. TILLMAN (2006). His album MINOR WORKS was Tillman's first nationally distributed album and was closely followed by a two CD set that combined the previously mentioned albums. While he continued to release solo albums – including CANCER AND DELIRIUM (2007), VACILANDO TERRITORY BLUES (2009), YEAR IN THE KINGDOM (2009), and SINGING AX (2010) – he joined acclaimed Indie Folk band Fleet Foxes in 2008 and occupied the drum stool in that band on tour as well as on the album HELPLESSNESS BLUES (2011) before leaving in 2012. At that point in his career, Josh Tillman decided it was time to reinvent himself…
Relocating to Los Angeles, he changed his musical direction, began performing under the moniker Father John Misty and signed to Sub Pop Records. The album FEAR FUN was released in 2012 and achieved critical acclaim and caught the attention of music fans previously unfamiliar with his work under his own name. By the time he released the album I LOVE YOU HONEYBEAR in early 2015, he had become an Indie Folk sensation. With critical praise across the board and a higher commercial profile, Father John Misty became one of the most popular artists in Americana music. He followed the success of that album with two more critically acclaimed albums – PURE COMEDY (2017) and GOD'S FAVORITE CUSTOMER (2018) – both of which reached the Top 20 in the US as well as fitting comfortably in the Top 40 in many other countries including the UK, Australia, Belgium, Ireland, and Sweden. In 2020, he released the ANTHEMS + 3 EP and the limited live album OFF-KEY IN HAMBURG while he spent time writing and prepping for his next studio opus.
Four years after the release of his last studio album, Father John Misty returns with 2022'S CHLOE AND THE NEXT 20TH CENTURY, a delightful collection of songs that solidifies his reputation as one of America's finest songwriters. The album begins with "Chloe", the best Harry Nilsson song that Harry Nilsson never wrote. In fact, Nilsson's ghost inhabits many of these songs although they remain classic Father John Misty songs. While sounding completely modern, this album is a callback to classic singer/songwriter albums of the 1970s. There is a lot of emotional depth throughout the album, but the album is far from depressing and somber. There are gentle moments that are reflective, but they are balanced by a lighthearted flair that you don't find on many these days. From straight acoustic Folk and Pop to jazz-influenced gems, this album defies categorization and falls somewhere between the playful joy of Harry Nilsson and the hook-filled melodicism of Neil Finn. Highlights include "Kiss Me (I Loved You)", "(Everything But) Her Love", "Q4", "Goodbye Mr. Blue", "Only A Fool", and "Funny Girl". CHLOE AND THE NEXT 20TH CENTURY is proof that there are modern artists that are more than capable of making classic albums today that can easily be compared to the albums that we cherish from our youth. A true gem, this is.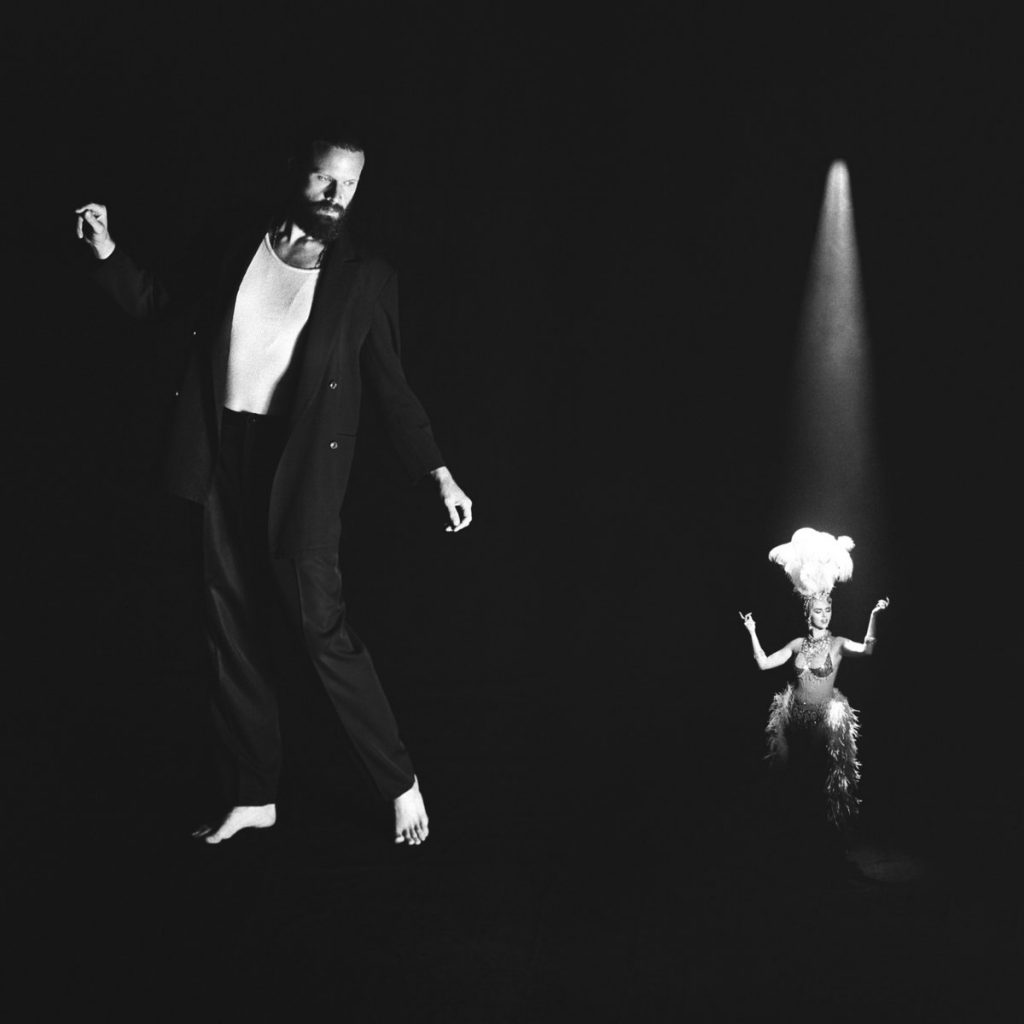 FATHER JOHN MISTY
CHLOE AND THE NEXT 20TH CENTURY
Available NOW!