One of the most popular and impactful hip-hop releases of 1992 – and quite possibly of the 1990s period – was the debut album by trio House of Pain (Everlast, Danny Boy, and DJ Lethal). Entitled HOUSE OF PAIN (FINE MALT LYRICS), the album was an enormous success and featured the hit single "Jump Around." However, the band's genesis began a few years before when rapper and songwriter Erik Schrody (better known by his stage name Everlast) released his 1990 solo debut album FOREVER EVERLASTING. While the album wasn't a huge commercial success, it brought the rapper into public consciousness and laid the steppingstones that led to the success of his next musical project….
After the release of FOREVER EVERLASTING, Everlast joined forces with former high school classmate – and fellow Irish American descendent – Daniel O'Connor (aka Danny Boy) and decided to form a new hip-hop project. Choosing the name House of Pain, the duo brought in Everlast's former DJ Leor Diamant (aka DJ Lethal) and the line-up was complete. Signing to Tommy Boy Records, Everlast, Danny Boy, and DJ Lethal began crafting an album that focused on the Irish American hooligan lifestyle that influenced the group's members growing up. With a different lyrical angle and a unique spin on their music, House of Pain created a debut album like no other.
Now celebrating its 30th Anniversary, this digitally remastered edition of HOUSE OF PAIN (FINE MALT LYRICS) still sounds fresh and exciting even though hip-hop and rap have gone through many changes in the decades since it's release. Featuring production by and collaborations with DJ Muggs, Ralph Tha Funky Mexican, Pete Rock, and B-Real, the album features the massive International hit single "Jump Around," which is still fondly remembered today by legions of hip-hop fans that weren't even born when the song was high in the charts. The album landed at #14 on the Billboard 200 albums chart and one spot lower on the R&B/Hip-Hop albums chart. House of Pain's debut was embraced by rock and hip-hop fans, and still stands as one of the most influential hip-hop albums of its time. Or maybe of all time.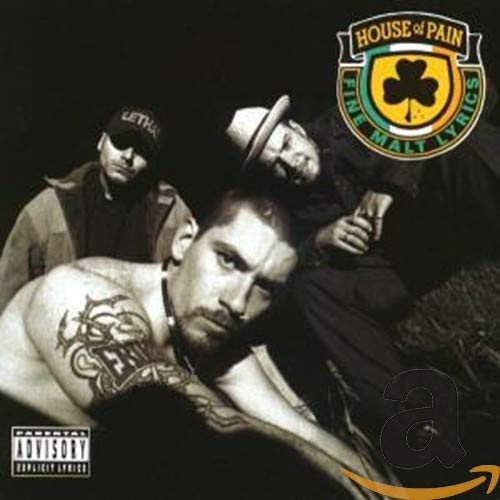 HOUSE OF PAIN
HOUSE OF PAIN (FINE MALT LYRICS/30th ANNIVERSARY EDITION)
Available NOW!