Throughout the '70s, '80s, and '90s, American Rock critics found it necessary to treat the Canadian music scene like a bad joke. When, where, why, and how Canada become a punchline for music journalists remains a mystery, but our northern neighbors finally had the last laugh. In the last two decades alone, bands like The New Pornographers, Arcade Fire, Bran Van 3000, Death From Above (1979), and Broken Social Scene have achieved great success in the U.S., both critically and commercially. The older music journalists that once roamed the halls of Rolling Stone, Creem, Circus, and other magazines have slipped away into the shadows, replaced by a new legion of critics who have never had an aversion to Canadian music makers (and probably don't even realize that their predecessors had an issue in the first place!). The times they are (thankfully) a-changin'!
While Arcade Fire has certainly drawn the most attention, The New Pornographers are equally beloved by music fans. Not exactly a collective like Broken Social Scene, most of the members of The New Pornographers- have been involved with different projects before and during the band's existence. Members include Neko Case (solo, Maow), Carl Newman (AC Newman, Superconductor, Zumpano), John Collins (The Evaporators), and Todd Fancey (Fancey, Limblifter). While he left The New Pornographers in 2017, guitarist/vocalist/songwriter Dan Bejar (Swan Lake, Hello Blue Roses) has been causing quite a stir with his musical project by the name of Destroyer. Releasing albums since 1996 (even before the formation of TNP), Destroyer's recorded output has traveled down many different musical roads, showcasing the everevolving talents of Bejar. The last time we heard from Destroyer was the multi-layered 2020 album HAVE WE MET. A lot has happened in the world in the two years since that album was released, so we all sat back and waited to hear how everything had affected the music of Destroyer…
We are barely four months in to 2022 and Dan Bejar and Destroyer have delivered LABYRINTHITIS, an album that emerges from the global pandemic armed with a sense of hope and a briefcase full of melodies. An important part of Destroyer's music – which Bejar has created with frequent collaborator John Collins – is the comforting familiarity of the group's musical influences. Bathed in the memories of 1980s Synthpop and Post-Punk (with a dollop of New Wave), Bejar breaks down his musical inspirations, sands them down, gives them a new coat of shellac, and pieces it all back together. While the roots of Destroyer are showing, LABYRINTHITIS is far from a 'retro' album. With a unique and modern sound that continues to evolve, LABYRINTHITIS surprises the listener as it adds a new layer of emotion to Destroyer's sound, allowing the songs to inhale and exhale while delivering tightly woven, darkly lit Pop songs. Highlights include the singles "Tintoretto, It's For You", "Eat The Wine, Drink The Bread", and "June" as well as the Cure/New Order-influenced album opener "It's In Your Heart Now". In times like this, we all need to connect something that is both real and inspiring… and LABYRINTHITIS is your next new obsession.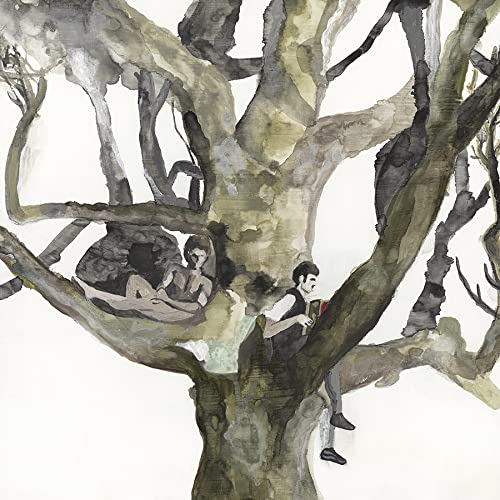 DESTROYER
LABYRINTHITIS
Available NOW!