Arthur Brown is back! Yes, THAT Arthur Brown. You know, 'the god of hellfire,' shock rock pioneer, and all that. If you are one of the few folks out there not familiar with this influential British Rock icon, then let's turn the clocks back 80 years…
Born in Whitby, England in June 1949, Arthur Brown studied philosophy while attending the University of London, but chose to pursue a musical career instead. After fronting several rock combos in London, he relocated to Paris, France in 1966 to work on his theatrical skills. Moving back to London, he briefly joined the group The Ramong Sound, who would later change their name to The Foundations and score several worldwide hits. However, Arthur Brown had left the group before they changed their name and had already formed his own group, The Crazy World of Arthur Brown. Combining the theatrical skills he learned in France with the Psychedelic Rock sound that was dominating the British music scene, Arthur's new group was most certainly made for those times!
The Crazy World of Arthur Brown caught the attention of heavy players on the rock scene, including legendary Who producer Kit Lambert, who manned the controls for their 1968 debut album, THE CRAZY WORLD OF ARTHUR BROWN. Fueled by the success of the single "Fire," the album, group, and song were hits in the US, UK, and beyond. Sounding unlike anything in the charts at the time thanks to the dominance of Vincent Crane's Hammond organ, "Fire" was one of the most successful Psychedelic Rock songs of all time. The group recorded a more experimental second album, STRANGELANDS, but the label refused to release it due to its lack of commercial appeal (the album was finally released in 1988). After the group split up, he then formed Arthur Brown's Kingdom Come, who released three albums between 1971 and 1973. Arthur then undertook a solo career and released four albums between 1975 and 1982. He also collaborated with many artists, released several compilation albums, and while he never again achieved the success of "Fire," he has remained an influence on Psychedelic and Progressive Rock ever since.
Recorded prior to his 80th birthday, Arthur Brown returns with the album LONG LONG ROAD. Still as flamboyant and theatrical as ever, Arthur still strikes a menacing chord with his wild outfits and crazed make-up, but it is the music that counts. Still embracing his Psych-Rock roots, Arthur also fills the album with Progressive and Blues influences that have always been part of his repertoire but hidden in the shadows. In fact, LONG LONG ROAD is closer to a Progressive Rock-meets-Blues than you'd expect. The first Prog-leaning half of the album – including the tracks "Gas Tanks," "Going Down," and "Once I Had Illusions (Part 1)" – gives way to heavier Blues influences on songs like "I Like Games" and "The Blues and Messing Around". There are several tracks that break away from Psych, Blues, and Progressive – especially the emotive, mostly acoustic title track – which makes the album completely unpredictable on first spin. And for a guy pushing 80 and still wanting to revisit and experiment with a sound we all fell in love with more than 50 years ago, Arthur Brown deserves your respect. He IS the god of hellfire, you know!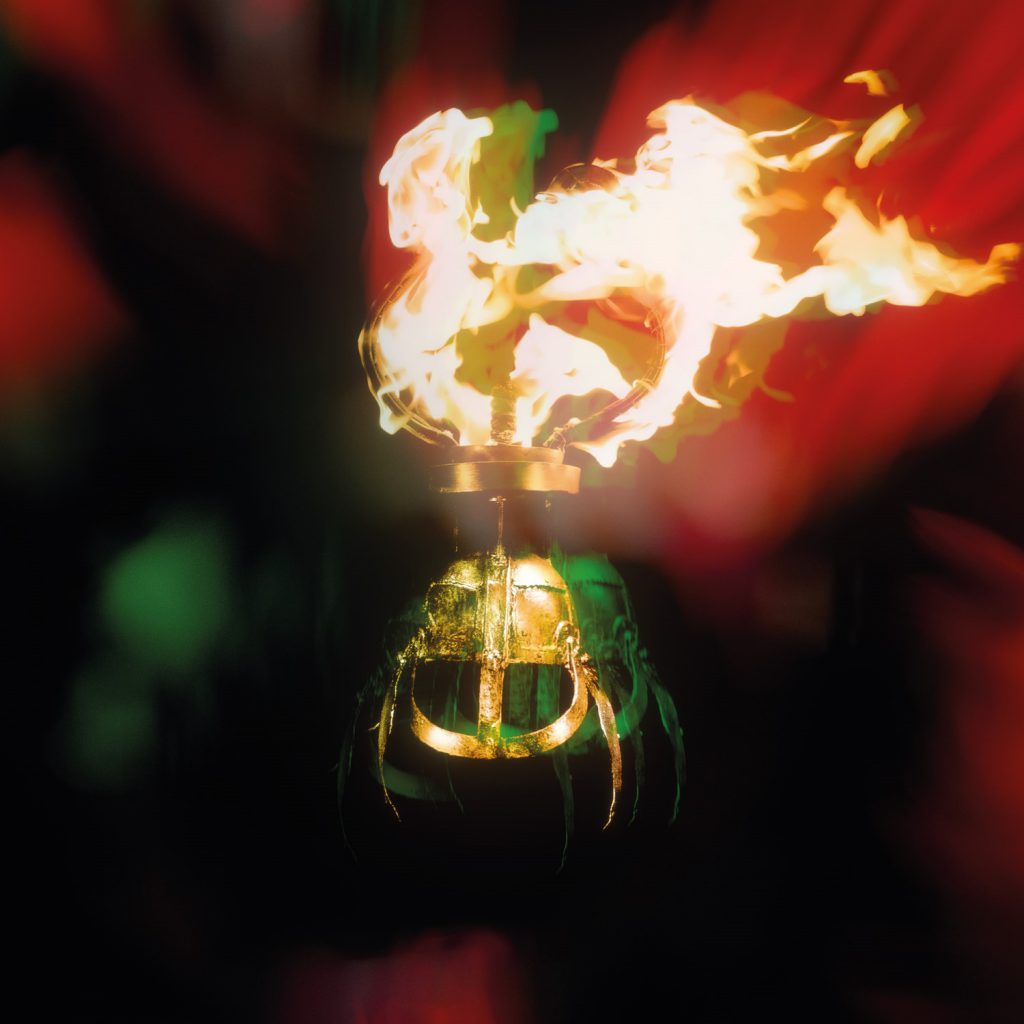 ARTHUR BROWN
LONG LONG ROAD
Available NOW!