STEVE SCHNEE: THE LAST GOODBYE is about to be released. How are you feeling about the album and the reaction to it so far?
HARRISON MILLS & CLAYTON KNIGHT: We're excited – and relieved that it's finally going to be out in full for the world to hear. It's a weird thing but when you make a project and spend so much time pouring yourself into it, it becomes so personal and holds this very specific meaning to you. When you release it, it takes on a whole other life and is communally shared and owned. With most of the album being written during the pandemic we wanted this project to be about communities coming together again. Something people can put on and have a shared experience with. Fans have been so incredibly supportive of it thus far, which we're so grateful for. We can't wait to have them hear it in full.
STEVE: You collaborate with several artists on the album: Låpsley, Ólafur Arnalds, Julianna Barwick, The Knocks, Bettye LaVette, Izzy Bizu, MARO, and Charlie Houston. When creating music in the studio, do you have a certain 'voice' in mind for each song and then pursue an artist to 'fit' that idea? Or do you bring in collaborators to 'add to' and 'expand' upon your initial ideas?
HARRISON & CLAYTON: It's actually quite the opposite. Yes, we have certain broad ideas at times of how we envision something might sound, but oftentimes, we end up completely reinventing a song when collaborating. We start with a general idea of what we are looking for from a vocalist but like to give each artist the room to explore and push the track in a direction they think is best. As the track progresses and we've written more top line ideas we usually go back and redo the entire instrumental around their voice and delivery so that it feels cohesive.
STEVE: You've always been able to create unique 'moods' for songs on your albums, and THE LAST GOODBYE is no different. There are Rock fans out there that still think you can't wring emotion from computers and electronics, but you prove them wrong. Do the songs come to you from particular emotions, or do you often have to shape the sounds in order to create the unique atmospheres of each track?
HARRISON & CLAYTON: Thank you so much for the kind words. We really are an "album" band – we try to create worlds and thread narratives throughout a cohesive body of work and be as thoughtful as we can in the process. When we are writing all we really have is how we are responding emotionally to a track. We ask ourselves, are we connecting to the track in any way? Is it prompting an emotional response? Are we getting those chills up the back of our necks when listening? If the foundation of the track i.e., the chords and melodies are not supplying this we usually move on. You can dress up a tune with fancy production all you want but if the song itself isn't moving us it's time to go back to the drawing board. We also strive to really push boundaries in incorporating different emotions, sounds and influences into the project – so that you can be experiencing this anthemic celebratory tone, but then turn around and be struck by an intimate sense of self-reflection, all within the same breath. The tricky part is taking those vastly different moments and threading them together, to create something that feels like peaks and valleys, but all within the same journey. For us, writing and creating goes hand in hand with the emotional component – they both inform one another, so it's hard to divorce the two and really discern where the process starts.
STEVE: The album's title track, which is also the first single, features vocals from the legendary Bettye LaVette. And how did you get her involved?
HARRISON & CLAYTON: This is such a special song to us. The song uses a vocal from a song she recorded in the 60s, called "Let Me Down Easy" and we were captivated by it when we first heard it while digging through records. We wanted to bring this lasting, defining voice into a more contemporary, electronic setting. The idea of bringing two worlds together, that at first seem distant, has always been something we've been drawn to. It was an absolute honor to be able to work with Bettye's voice over the course of writing the track – and to get her blessing in doing so. She's able to convey emotion with her vocal work unlike any other. We got to connect with her during this process (which doesn't often happen when sampling) and she is such an incredible artist, and person. To date, this has been one of the more fulfilling songs that we've had the chance to work on as artists.
STEVE: You've already released several tracks from the album – "Wide Awake" (with Charlie Houston), "Love Letter" (with The Knocks), "Better Now" (with MARO) and "Behind the Sun" – but do you think that there is a defining track that could serve as a 'gateway' to the album for someone not familiar with Odesza?
HARRISON & CLAYTON: This is a tough one because we feel all the music off the record does this in some way. But if we had to choose, we think probably the first ("This Version of You" featuring Julianna Barwick) and last tracks ("Light of Day" featuring Ólafur Arnalds) off the record gives the listener an idea of where we are trying to take them. Both these tracks act as a kind of gateway and a start / bookend to the project.
 STEVE: Your live shows are legendary experiences. When you write and record music for the albums, are you already thinking about how the songs will work in a live format? Or are you in a totally different frame of mind in the studio and then later work on adapting those songs into the live performance?
HARRISON & CLAYTON: The live show and the album are basically two different projects. When sitting down and writing for the album we focus mainly on what makes the best listening experience and what we want people to take away from it. Once the album is finished, we then go back and reimagine the entire project in a live setting. We spend months working on different edits and how we can blend them with songs from other records. It's a fun and tedious project but one that we think really makes the live experience special.
STEVE: Speaking of live shows, your tour for THE LAST GOODBYE looks like it will not only be your biggest live undertaking yet, it will also be the first national tour of its kind undertaken by an Electronic act. This isn't a club tour – you'll be playing large venues across the US. Did you initially have big plans for the tour or did the itinerary just evolve into this groundbreaking live trek?
HARRISON & CLAYTON: We're extremely lucky that we're able to tour at this level – and we really can only thank our fans for that. We've been working on this record basically ever since we got off the road from our last tour (which wrapped over three years ago) and in tandem, our team has been planning out different scenarios for how best to approach the return. That said, while you can plot and plan as much as you want, ultimately if it weren't for the support we've seen, we wouldn't be able to embark on this tour.
 STEVE: The album's title, THE LAST GOODBYE, has some of your fanbase worried. Is this, indeed, the last goodbye for Odesza?
HARRISON & CLAYTON: The title is really open to interpretation – but it's much more conceptual in basis than literal. This is not the last goodbye for Odesza. We plan on doing much more down the line. Ultimately, the project title poses the question of whether or not there is ever really a last goodbye? We found comfort in the idea that there isn't and that the ones we love and hold dear are with us even when they may not be physically present. We are echoes of the people that have influenced us throughout our upbringings and we as individuals will always carry their influence with us.
Special thanks to Harrison Mills and Clayton Knight
Extra thanks to Steve Dixon and Dave Rayburn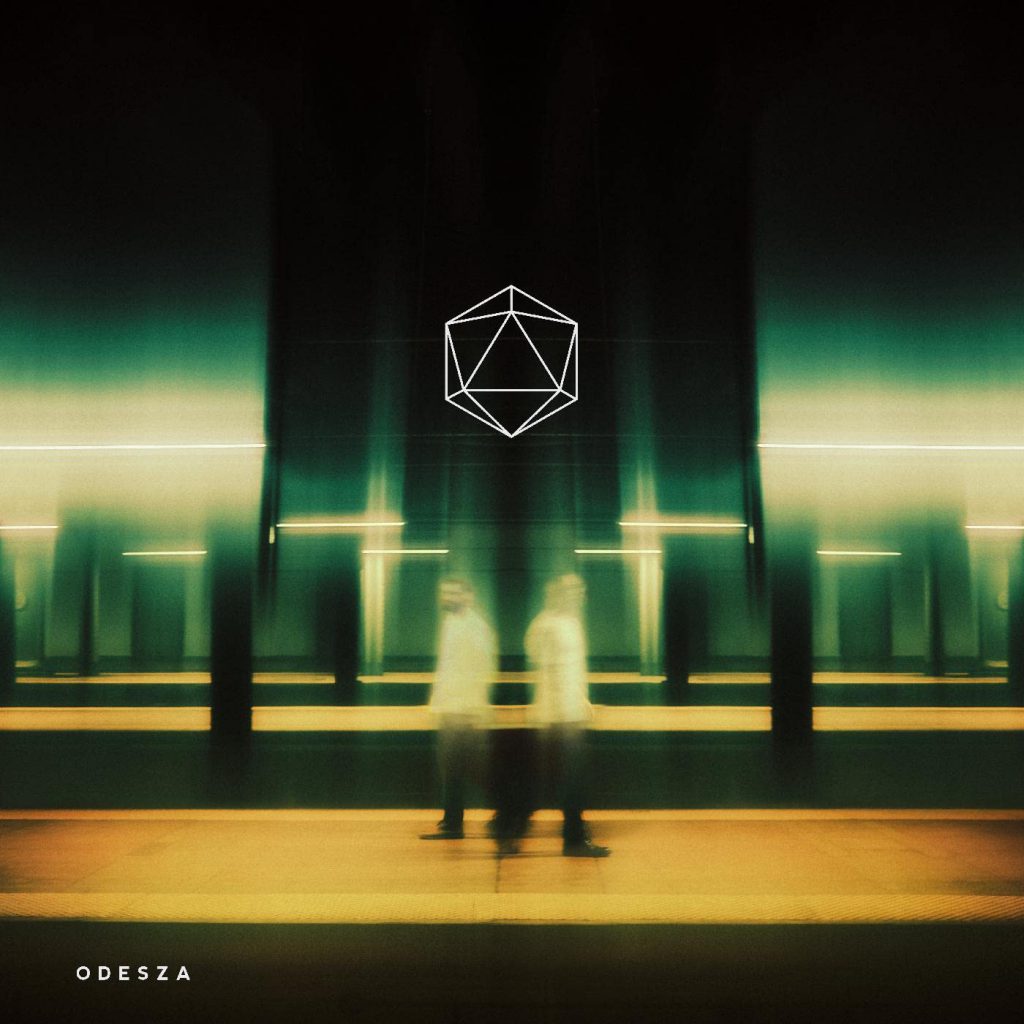 ODESZA
THE LAST GOODBYE
7.22.22