Tonight Alive hail from Sydney, Australia. As they celebrate the 10th Anniversary of their formation, the band unleashes their fourth full-length platter, UNDERWORLD! The album is filled with shimmering Punk Pop anthems wrapped up in candy coated gloss –  the audio equivalent of summer romance even when it is cold and rainy outside!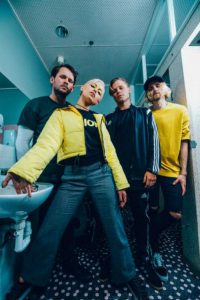 The album was recorded in Thailand with producer Dave Petrovic, who has worked on nearly every Tonight Alive release to date. UNDERWORLD features contributions from Slipknot and Stone Sour frontman Corey Taylor, as well as PVRIS vocalist Lyndsey "Lynn Gunn" Gunnulfsen.
Tonight Alive
is comprised of lead vocalist 
Jenna McDougall
, guitarist
Jake Hardy
, bassist
Cameron Adler
and drummer
Matt Best. UNDERWORLD
is the final album to feature founding member and guitarist
Whakaio Taahi,
who departed the band to focus on songwriting and production. 
The album includes the singles "Temple," "Crack My Heart" and "Disappear" (featuring Lynn Gunn). There's certainly a lot of interest in the album's closing track "My Underworld," the song that features Hard Rock action hero Corey Taylor.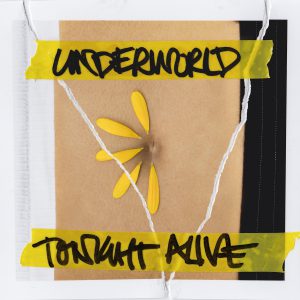 TONIGHT ALIVE
UNDERWORLD
Available NOW!