Rita Coolidge has been an important piece of Rock's tapestry for nearly 50 years. She's been a muse, a mover and shaker, a songwriter, a performer, a humanitarian, an artist, an author and an icon ever since she was 'discovered' by Delaney & Bonnie all those years ago. From backup singer to uncredited songwriter of one of Rock's greatest songs (she co-wrote the piano coda for Derek & The Dominos' "Layla," yet has never received proper credit) and from solo artist to wife of Kris Kristofferson, Rita has been a part of nearly every important musical movement since her arrival on the scene in 1969. She even scored many solo hits including her warm and wonderful interpretation of Boz Scaggs' "We're All Alone." When she stepped away from the solo spotlight, she formed Walela, a Native American trio with her sister Priscilla and her daughter Laura Satterfield.
SAFE IN THE ARMS OF TIME is Rita's first solo album in a decade and 18th overall. The album is a return to the feel of her '70s recordings. SAFE IN THE ARMS OF TIME is warm and inviting, with Rita sounding relaxed, confident and as engaging as ever. But just because the album is a return to simpler ways of recording, don't think for a moment that this is a retro-sounding album. Produced by Ross Hogarth, the album is a return to a certain honest 'feeling' while the sound of the album is state-of-the-art contemporary. Recorded at Sunset Sound, where Rita recorded many of her classic '70s recordings, the album is nearly a spiritual experience. With songs written by Graham Nash & Russ Kunkel, Chris Stapleton, Stan Lynch (Tom Petty's former drummer in The Heartbreakers) and two tracks co-written with Keb' Mo', this is an album that is a wonderful return by a largely overlooked but important artist, an important player in L.A.'s musical history.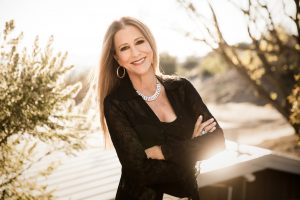 Available on Blue Elan Records, SAFE IN THE ARMS OF TIME is an album that captures an artist still in love with her art, still reaching out and touching the listener in any way she can. From tender ("The Things We Carry," "Please Grow Old With Me,") to soulful ("Walking On Water," "Naked All Night"), this album will appeal to fans old and new. Songs like "Doing Fine Without You" prove that Rita can still rock it, too. SAFE IN THE ARMS OF TIME is an album 10 years in the waiting and worth every moment!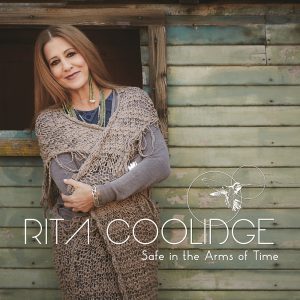 RITA COOLIDGE
SAFE IN THE ARMS OF TIME
5.4.18