Like any genre, Hip-Hop evolves. In fact, it can evolve so quickly that by the time any given artist releases an album, it could already sound dated. However, the best albums have their own personality and charm and easily rise above the albums that were once considered 'groundbreaking'. In Hip-Hop, there have been a lot of albums and songs that have signaled a new movement or direction: from The Sugarhill Gang, Grandmaster Flash, and De La Soul to NWA, Snoop Dogg, and Eminem. These are artists that successfully added their distinct musical vision and created albums that broke down barriers. These are the artists that have created timeless albums without compromise. Another artist to add to that list is Brand Nubian.
Formed in New Rochelle, New York in 1989, Brand Nubian featured three DJs – Grand Puba, Sadat X, and Lord Jamar – and two DJs: DJ Alamo and DJ Sincere. The group's first single, "Brand Nubian", was released in 1989. Their debut album, ONE FOR ALL, was released in 1990. The group's socially conscious rhymes/lyrics floated on a bed of feel-good Hip-Hop flavored with samples and scratches. The juxtaposition of their message with the good-time vibes of the music was truly inspiring. This was a group that understood that the best way to get people to 'hear' you was to hit them with some verbal love, and ONE FOR ALL is filled to the brim with love. From the artists that inspired Brand Nubian to the artists that were inspired by Brand Nubian, this critically acclaimed album serves as the bridge between the past, present and future.
Now, 30 years after it's original release, ONE FOR ALL has been remastered and expanded – with two bonus tracks – and is being reissued by the legendary Tommy Boy Records. Featuring the singles "Brand Nubian", "Feel So Good", "Wake Up", "Slow Down", and the title track, ONE FOR ALL is a wonderful mix of Hip-Hop, Rap, Soul, R&B, and Pop. The album charted at #24 on Billboard's US Top R&B/Hip-Hop Albums, and its influence continues to leak into modern music. Rolling Stone Magazine proclaimed it as one of the "Essential Recordings of the '90s" and who can argue that? Looking beyond the hit singles and the critical praise, ONE FOR ALL is still beloved for a reason: it is a strong album that has stood the test of time. This remaster serves as a reminder for long-time fans and a wonderful introduction to a new generation of listeners (brand nubians?). It is a mighty piece of work, indeed.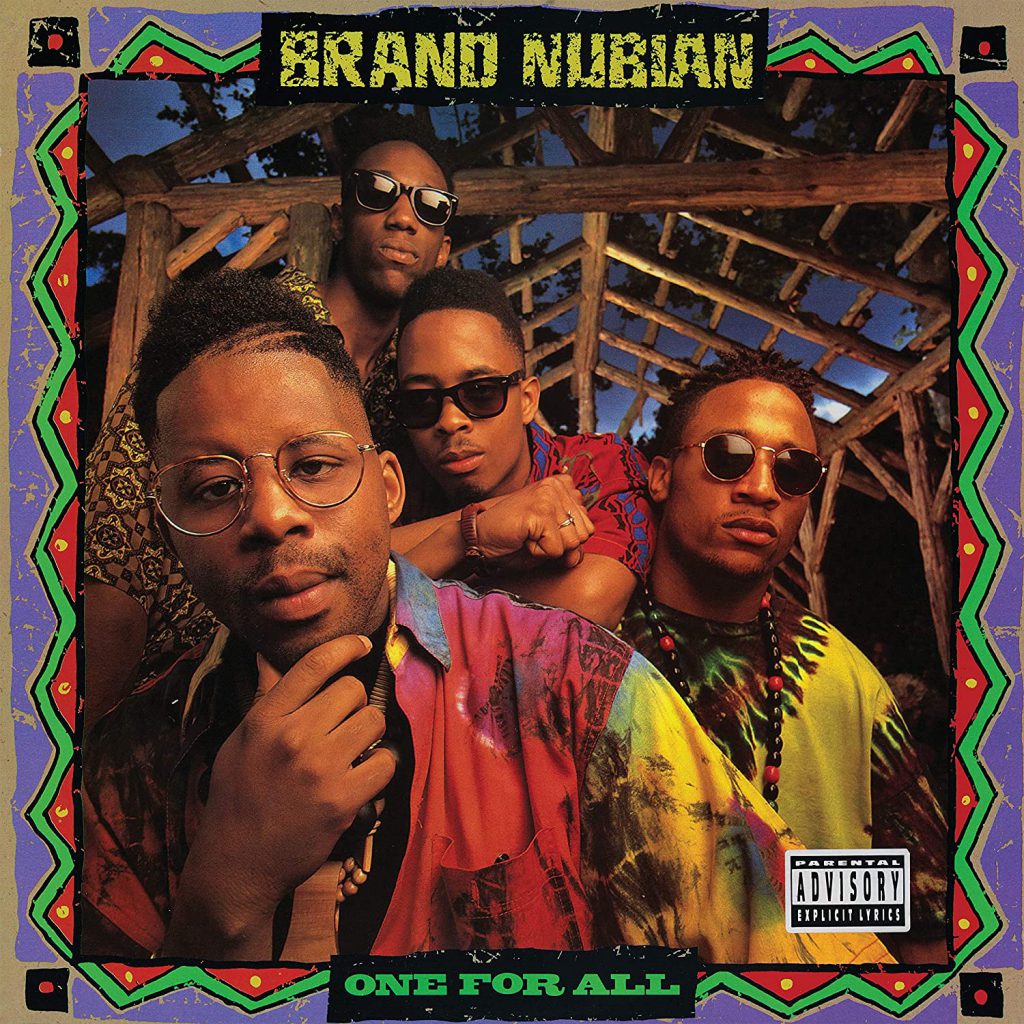 BRAND NUBIAN
ONE FOR ALL (30th Anniversary)
Available NOW!