Alt-Rockers Gin Blossoms celebrate their 31st Anniversary this year. While they achieved their commercial breakthrough in 1992, the band originally formed in Tempe, Arizona five years earlier. However, it wasn't until the following year that the band truly gelled with the addition of guitarist Robin Wilson, who would quickly assume the role of the band's lead vocalist. The band's independently-released debut album, DUSTED (1989), brought the band plenty of local attention, which eventually lead to their major label deal with A&M Records. By 1992, the band's NEW MISERABLE EXPERIENCE album was a smash hit – fueled by the massively successful "Hey Jealousy" single – and their guitarist and main songwriter Doug Hopkins was out of the band (he would eventually take his own life). More successful singles followed – including "Found Out About You" and "Til I Hear It From You" – as well as the critically-acclaimed album CONGRATULATIONS… I'M SORRY (1996). The band ground to a halt in early 1997 but reformed in 2001. They released two additional albums – MAJOR LODGE VICTORY (2006) and NO CHOCOLATE CAKE (2010) – and have toured frequently ever since.
Now, eight years since their last studio effort, Gin Blossoms return with the eagerly-anticipated album MIXED REALITY. The band's line-up still features original members Bill Leen (bass), Jesse Valenzuela (guitar) and Wilson (lead vocals) along with guitarist Scott Johnson, who replaced Hopkins in 1992. They are joined by drummer Scott Hessel, who has been hitting the skins for the band since 2012. The band's warm blend of Alt-Rock and Americana is still very much a part of their sound. However, MIXED REALITY is a more intimate album that avoids bombastic production and focuses purely on the songs and performances… which is really the point, isn't it? This is an album that moves the band forward without relying too heavily on the past. Instead of cranking out an updated version of NEW MISERABLE EXPERIENCE, Gin Blossoms have crafted a full-length album that feels familiar yet stands on its own as a classic album.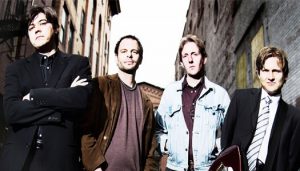 There are melodic hooks aplenty on MIXED REALITY. Highlights include "Face The Dark," "Angels Fly," "Wonder," "Still Some Room In Heaven," and "Girl On The Side" amongst others. Fans of College Rock, '90s Power Pop, Alt-Rock, Indie Rock and Americana are going to love MIXED REALITY. Thankfully, the album has a timeless quality to it which will appeal to old fans as well as a whole new audience. Welcome back, boys!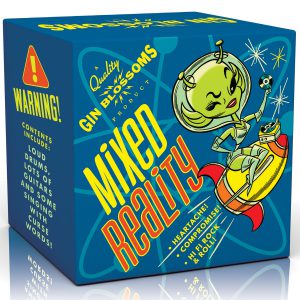 GIN BLOSSOMS
MIXED REALITY
6.15.18