Smooth Jazz and New Age music are genres that have always received the short end of the stick. Jazz purists and Rock critics have continually written the music off as 'lifeless' and/or 'boring.' However, both Smooth Jazz and New Age have survived decades of critical neglect thanks to a large – and continually growing – audience. And why has this music survived and prospered for so long? Because the music connects with the listener in a way that most musical styles don't. These are not genres that have continually gone after the big bucks. This is music created from emotion – sadness, joy, desire, etc. – and because it comes from an honest place, listeners can easily absorb those feelings that went into creating the art. In turn, they bond with the music because of those emotions. It becomes a very personal experience. And isn't that what helps us get through life?  All of those very personal experiences, good or bad? Thankfully, music will always fall on the side of good.
In many ways, New Age is essentially Ambient Power Pop – it embraces the melody instead of considering it a second-class citizen. And Smooth Jazz is exactly that – it buffs out the rough edges and makes the music much more intimate and smooth. Artists that are lumped into each of those categories have a lot to live up to. Neither genre is lazy – in fact, it takes enormous talent to create music that reveals emotions once the outer shell is removed. While pianist Keiko Matsui has been associated with both genres, her releases have shown that she is capable of occupying both musical universes while also successfully avoiding being pigeonholed as one or the other. If you've lived your life glued to Top 40 radio, her name may not be familiar but for nearly 40 years, she's been enchanting audiences of all ages with her skillful and emotive playing. And she's not afraid to take chances, which is always a bonus with someone that has been making music since 1980 (with Cosmos until 1985 and solo ever since).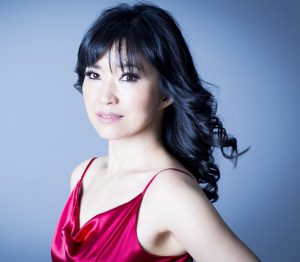 On ECHO, her first album since 2016's JOURNEY TO THE HEART, Keiko offers up a collection that is elegant, playful, melodic, and full of heart. Embracing the Smooth Jazz ethic, the album features appearances from Jazz luminaries such as Marcus Miller, Kirk Whalum, Gretchen Parlatto (who provides the only human voice on the album) and Kyle Eastwood (son of Clint and an accomplished and respected bassist in his own right). On ECHO, Keiko never allows the playing to overwhelm the melody or atmosphere of the song. There's a lot of great playing on the album but she still leaves enough empty spaces between the notes to allow the songs to breathe. "Esprit" has a beautiful recurring melody that will soothe a savage beast. The title track is grand in melody but still warm and inviting. "Moon Over Gotham" and the Latin groover "Viva Life" pick up the tempo a little but don't stray far away from the overall feel of the album. "Return To Eternity" is wonderfully suited as the album's closer and highlights Eastwood's skills. ECHO is the perfect album for whatever suits your style – relaxing in front of a fireplace, warming in the sun on a weekend getaway or driving to work in rush hour traffic. We must never let go of our connection to music – always embrace it!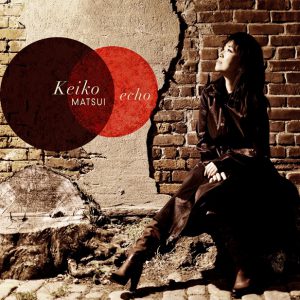 KEIKO MATSUI
ECHO
2.22.19