If you go to Wikipedia and look up 'Honky Tonk', you'll find the following description: "A Honky Tonk is both a bar that provides country music for the entertainment of its patrons and the style of music played in such establishments. In the 1950s, Honky Tonk entered its golden age, with the popularity of Webb Pierce, Hank Locklin, Lefty Frizzell, Ray Price, Faron Young, George Jones, and Hank Williams." So, given that description, it's no wonder that singer/songwriter J.P. Harris is often referred to as one of the finest purveyors of Honky Tonk music in America today. As 'modern' Country takes up space on the charts, it is refreshing – and dare I say it, exhilarating – to experience an artist so in tune with the roots of the genre's pioneering artists. Harris ain't no Americana bandwagoneer – he is as Country as Country Music gets.
From heart-breaking ballads to sweat-stained stompers, J.P.'s SOMETIMES DOGS BARK AT NOTHING is an inspiring blend of grit, heart, melody, passion, and tradition. You'll hear pedal steel guitars crying and barroom pianos tinkling. You'll experience the emotional highs and lows of this thing we call life. And there's a pretty good chance that, by the third song, you'll swear that you can smell the beer-stained wooden floorboards of an old Honky Tonk. The only thing missing will be a punch in the face from a drunken patron upset at the way you looked at his lady.  Thankfully, SOMETIMES DOGS BARK AT NOTHING is a powerful punch to the gut from an artist that the Country Music industry needs to embrace.  If'n they want to earn back some credibility, that is.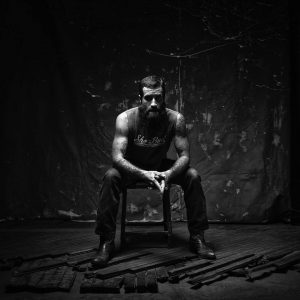 Judging by the songs on SOMETIMES DOGS BARK AT NOTHING, it seems that Harris is more comfortable hanging out with the hobos than hobnobbing with the industry elite. In some ways, he sounds like a man who has met more friendly tumbleweeds than people… and, come on, who hasn't? There's a stripped-down honesty that holds these songs together. Whether he's a rip-roaring tornado in front of a band or an unkempt tattooed troubadour on a barstool, this is a collection of songs that embrace the Honky Tonk tradition but still sound fresh. More importantly, there's passion and an understanding of what connects the artist to the song and the song to the listener. Throw this one on and kick out the jams, mother truckers!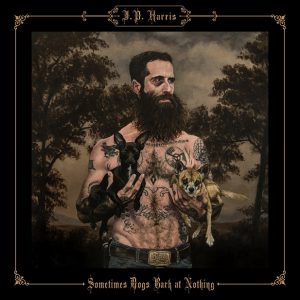 J.P. HARRIS
SOMETIMES DOGS BARK AT NOTHING
(Free Dirt Records)
10.5.18
Keep on truckin',
Stephen SPAZ Schnee