Nick Cave has been on one hell of a musical journey over the years. From his early 1970s beginnings in Australia to his more recent recordings, he went from being a post-punk outsider to a critically adored elder statesman of Alternative Rock. Although he's worked with a few different bands over the years – The Boys Next Door, The Birthday Party, Grinderman, and, of course, The Bad Seeds – the music that he creates is purely Nick Cave. He's managed to maneuver his way through a career filled with highs and lows, triumphs and tragedies. Even when he flavors the music with different instruments and atmospheres, Cave still manages to sound entirely unique. Some have called him 'Goth' in the past, but Nick Cave doesn't pretend to occupy the darker side of the music industry. Instead, he walks alone on a dusty road, always wondering if the oasis ahead of him is real or just a trick of the light. Along the way, he does what he wants… and does it very well.
Nick Cave's best-known work are his recordings with The Bad Seeds. Since 1984, the band has evolved alongside Cave's songwriting skills. From harrowing heroin tales to sad songs filled with loneliness and confusion, his work is never without hope. They lyrics may take you down a dark alley, the music is often filled with hopeful beauty. And vice versa. Critics fall all over themselves when a new release is dangled in front of them. His fans are devoted and the wait with bated breath for new Nick Cave material. Never one to let his fans down, Cave continues to release albums of that are deep in emotion and wide in ambition. From darkness to light, Nick Cave's musical journey continues to travel down a road that is filled with suspense and surprise.
2020's IDIOT PRAYER – NICK CAVE ALONE AT ALEXANDRA PALACE is an album that was born in the shadow of COVID-19. In June 2020, after a long period of isolation and confusion, the UK slowly lifted sanctions and people were able to slip out and experience little snapshots of real life again. While others marveled at the joy of being able to gather down the pub, Nick Cave plotted a musical re-emergence – a way to connect with his audience. While he still had to follow social distancing rules, Cave stepped on to the Alexandra Palace stage, sat down at a piano and performed a tender, emotional set of songs spanning his entire career. During this performance, there was no band behind him, no Charlie Hodge-like henchman wiping the sweat off his brow… and no audience. Well, at the venue, anyway. IDIOT PRAYER – NICK CAVE ALONE AT ALEXANDRA PALACE was originally an online-only event, a gift of music and emotion to his fans. The audio of the show is now available on CD and vinyl and is just as heartbreaking and beautiful as you'd expect – just Nick and a piano performing some of his finest material. While it is stripped back, haunting, and gentle, the listener will be inspired as they are met with wave after wave of emotion.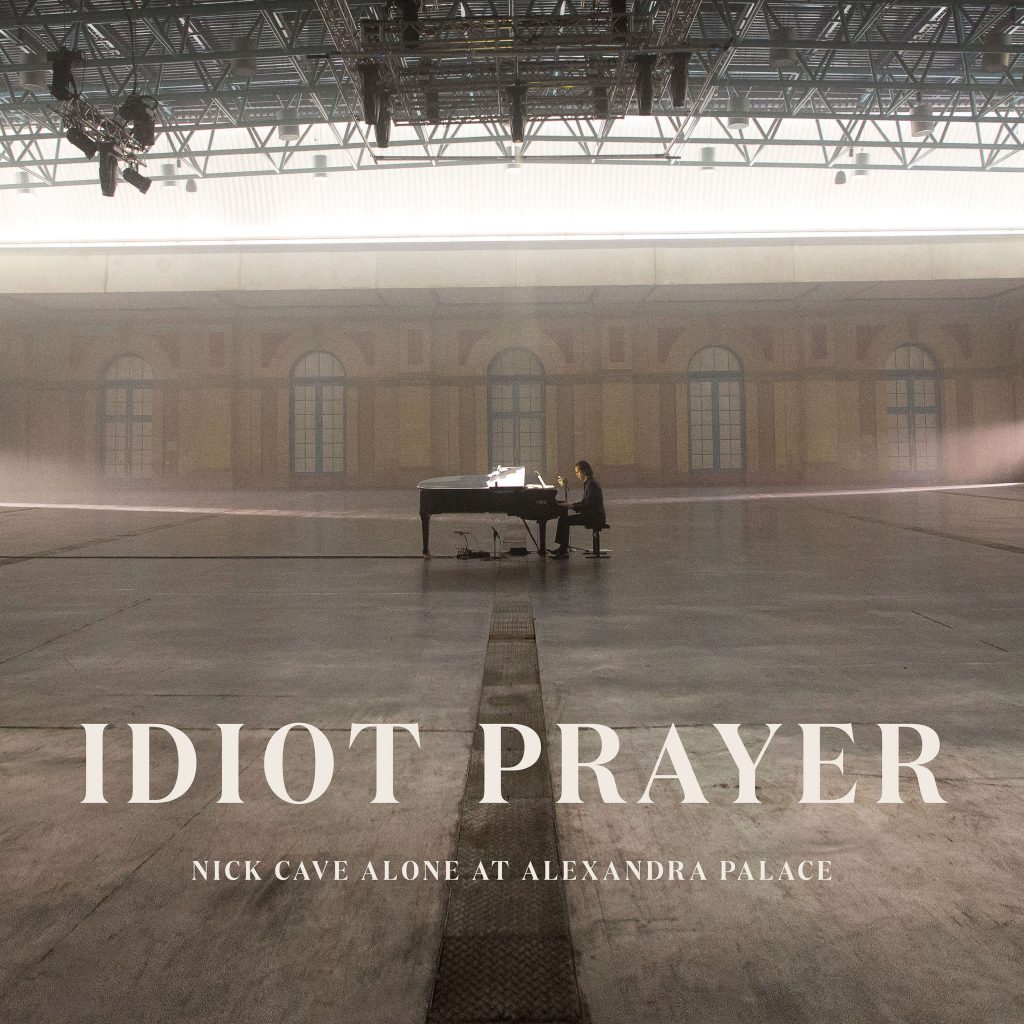 NICK CAVE
IDIOT PRAYER- NICK CAVE ALONE AT ALEXANDRA PALACE
11.20.2020