Since their formation in 2009, Costa Mesa-based Of Mice & Men has managed to remain one of Metalcore's most popular bands even though their line-up has changed over the years. The origins of the band began in Columbus, Ohio when former Attack Attack! vocalist Austin Carlile and bassist Jaxin Hall decided to form a band. Connecting with Southern California-based drummer Valentino Arteaga and guitarist Phil Manansala, Carlile and Hall relocated to the West Coast and Of Mice & Men was born. The band added Shayley Bourget on guitar and clean vocals and with their line-up in place, they released their self-titled debut album in 2010. But changes were in store…
By the time the band released their sophomore album, THE FLOOD, in 2011, Hall had been replaced by Alan Ashby. Carlile himself had exited the band temporarily but had returned by the time they released their third album, RESTORING FORCE, in 2014. However, Aaron Pauley had replaced Bourget and was providing clean and unclean vocals alongside bass duties. This line-up was still intact for the 2016 studio album COLD WORLD, but changes were in store for their next album. Founder Austin Carlile left Of Mice & Men, but instead of replacing him, bassist Aaron Pauley stepped up and became the band's vocalist. The 2018 album DEFY was their first as a quartet, followed by 2019's EARTHANDSKY. While the line-up at this time only featured two original members, the band's sound had evolved, and they had never sounded more passionate.
Signing with SharpTone Records, the powerhouse quartet spent 2020 working on new material during the various COVID-19 pandemic lockdowns. Before focusing on an album, Of Mice & Men decided to release a trio of EPs, and TIMELESS is the first of the three releases. From pummeling rhythms to soaring choruses, Of Mice & Men have perfected their sound and remain as heavy and melodic as ever. Featuring the songs "Timeless", "Obsolete", and "Anchor", this EP sees the band looking forward while bringing the best of their unique sound with them. The EP roars, screams, soars, and dreams… all with added Metal riffing and a skull-crushing rhythm section. This is dark, but it is not without light. Of Mice & Men has built their career on creating exciting Metalcore and judging by the TIMELESS EP, they show no signs of slowing down.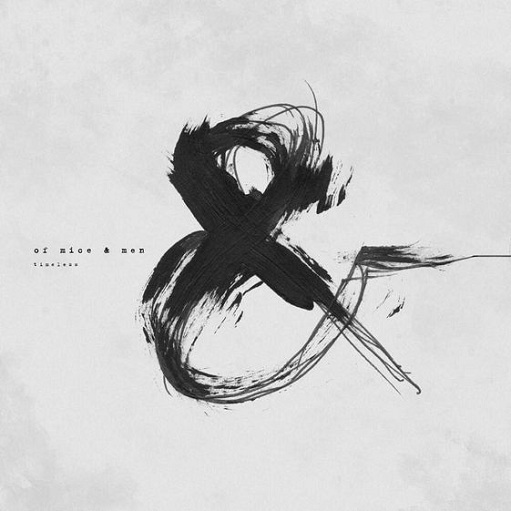 OF MICE & MEN
TIMELESS EP
Available NOW