With this 2018 release, Tom Rush doesn't hesitate to get back to business. Now 56 years into his career as a Folk and Blues legend, Tom may not be prolific but he sure hasn't lost any of his passion. Like a comfortable pair of overalls or a warm blanket on a chilly night, Tom's music may be comforting but that doesn't mean that he plays it safe. On VOICES – the first album in his career consisting almost entirely of originals – Tom Rush presents an album that embraces the spirit of his early recordings with the maturity that time has graced him with.
Even more than half a century after the release of his debut album, VOICES finds Tom in fine voice and full of spirit. With songs that paint audio pictures of real life in real time, this is an album that is honest and warm. Predominantly acoustic, VOICES is an album for every man (and woman). The news on television may portray life as a dark and dull canvas, but Tom Rush paints a different picture full of vivid colors and warm gusts of wind. Songs like "Elder Green," "My Best Girl," "If I Never Get Back To Hackensack," "Come See About Me," and "Life Is Fine" are wonderful slices of America in song. Tom's lyrics are soundtracked by an earthy blend of acoustic guitar, banjo, harmonica and an uncomplicated rhythm section.  It is simple and effective. And thank goodness that he has an ace band backing him on VOICES: dobro/pedal steel ace Al Perkins (ex-Flying Burrito Brothers, Stephen Stills' Manassas, Emmylou Harris), Bluegrass great Sam Bush (New Grass Revival, Bela Fleck's Flecktones), Country/Bluegrass singers Kathy Mattea and Suzi Ragsdale, and Matt Nakoa (keyboards, backing vocals).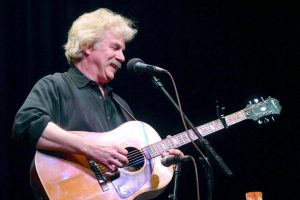 More than five decades on, Tom Rush is still creating music that springs from his heart and sings to the hearts of others.  He is credited (by Rolling Stone) with ushering in the era of the singer/songwriter yet he's one of the few artists from that first wave of Folk Music that still records his own material. Many of his contemporaries have retired or gone to the great gig in the sky so we should all be thankful that Tom is still gracing us with his magic.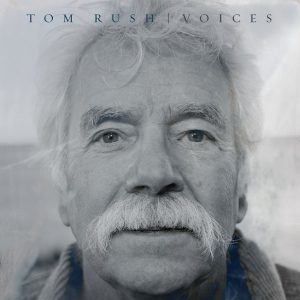 TOM RUSH
VOICES
4.27.18