In the U.S., Mungo Jerry only scored one hit song – "In The Summertime" – and most Americans are under the impression that there wasn't much else by the Mungos beyond that one single. My review of the Cherry Red Records five CD boxset MUNGO JERRY: THE DAWN ALBUMS COLLECTION may have surprised people unaware of those releases. But guess what?  I've got an even bigger surprise – Cherry Red has released a second Mungo Jerry boxset containing five more full length albums from the British act! Entitled THE ALBUMS 1976-81, this set veers into Blues/Rock/Glam genres and generally avoids the jug band Folk of their earlier releases.
Led by vocalist/songwriter Ray Dorset, the band's sound in their early days was often compared to Tyrannosaurus Rex, Marc Bolan's late '60s Folk duo that would morph into T. Rex around the same time that Mungo Jerry arrived on the scene. Dorset's quivering vibrato was similar to Bolan's, which lead some critics to believe that he was influenced by Marc. However, the fact that Bolan was not yet an influential hit maker and that "In The Summertime" inspired Marc to mine Rock 'n' Roll's roots on "Ride A White Swan" proves those assumptions are incorrect. But enough about rollin' Bolan and back to the manic Mungos.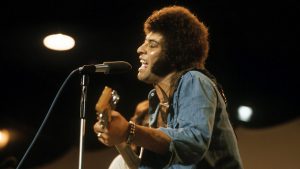 By 1976, after plenty of turmoil in the Mungos camp (which included the temporary firing of Dorset), the dust was finally settling and now signed to Polydor Records, Ray could move forward with a heavier sound. Slowly shifting course from their acoustic-dominated sound, Ray and his Mungo Jerry mates were sticking with the same songwriting format but adding a lot of electric guitars to the mix.  The production was raw and edgy and the performance were loose and carefree.
One of the band's first hits during this period was the ultra-catchy "Hey Nadine," which should have been a worldwide smash like "In The Summertime." The song kicks off the IMPALA SAGA album, which is a fun mix of the band's old sound and straight-ahead '50s-inspired Rock 'n' Roll. "Get Down On Your Baby" is a blend of early Mungo tomfoolery and Little Feat. While the album is a hoot, there's a definite move away from Pop. This is Rock 'n' Roll, baby. The CD includes six bonus tracks, all of which continue in the rough and raw Rock 'n' Roll direction. The one exception is "English Girls," which is closer to the band's old sound mixed with a touch of Ronnie Lane's gypsy rock. A demo of the fab "Hello Nadine" is fun.
Instead of embracing the Punk and New Wave movements, LOVIN' IN THE ALLEYS FIGHTIN' IN THE STREETS (1977) finds Ray and the band in a Hard Rock mood. With rockin' riffs and a musical nod to Funk buried in the mix, the album is still rooted in classic Rock 'n' Roll. However, this time, they band would probably feel more comfortable playing alongside Deep Purple and Whitesnake than their early '70s contemporaries or them Punk kids. While "The Grease"'s guitar riff may be Kinks-influenced, a healthy slice of the album falls in between Status Quo and later period T.Rex. There are exceptions – "Heavy Foot Stomp" is a fun Rock 'n' Roll romp; "Gone To Malaya" sounds like Sniff 'n' The Tears unhinged. Is this the sound of a band doing whatever the hell they want or an artist unsure of his which direction to go? Either way, it is an eclectic mix of songs that you'll end up tapping your toes to each time you spin the album. The five bonus tracks are just as eclectic and fun. It should be noted that this album was the first to be released under the name Ray Dorsett & Mungo Jerry, and all releases (apart from SIX ASIDE) followed suit…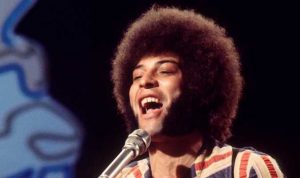 RAY DORSETT & MUNGO JERRY (1978) finds Ray and the boys returning to a more stripped-down sound. Gone are the Hard Rock riffs, replaced with a sound that is more Pop-oriented without being too commercial. The songs have melodic hooks again but that doesn't mean that the band plays it safe. A recurring theme on each album seems to be the element of surprise and once you get comfortable with the direction the album is headed, they knock the chair out from under you. At this point, the eclectic nature of each album had become more and more eccentric and this platter is no exception. In fact, that is really what was/is so charming about the band – the constant twists and turns keep them interesting and fun. And in the end, Mungo Jerry is all about Rock 'n' Roll and fun. Even their Disco-influenced "Get Up An' Dance" features a nod to Rock 'n' Roll with its "(I Can't Get No) Satisfaction"-like guitar riff leading the charge. The CD includes two demos as bonus tracks.
SIX ASIDE (1980) is a collection that includes non-album cuts plus a few better-known tracks from this period including "Hello Nadine." "Can't Get Over Lovin' You" sounds like a late period T. Rex track. "What's Her Name What's Her Number" is '50s-influenced Pop and one of the Mungos' must joyous rockers. "Feels Like I'm In Love" is a Disco-rocker. "Summertime Holiday" partially revisits the vibes of "In The Summertime" but adds an updated groove (as well as some Glam elements). For the most part, this collection steers clear of their Hard Rock and Blues-influenced sides, showing the band's more melodic side. The seven bonus tracks, as expected, are all over the place.  While no disc in this set is subpar, SIX ASIDE is definitely the best in this set. Eclectic, eccentric and thoroughly enjoyable from beginning to end.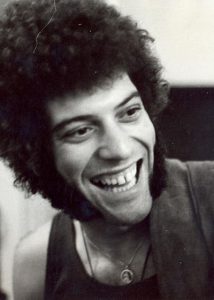 TOGETHER AGAIN (titled VIVA ENGLAND in some regions) was another Dorsett tour-de-force filled with songs that took their sound into different directions, depending on which track you were listening to.  From the rocking "Together Again" to the Disco/Funk-tainted "Rockin' On The Road" (which recalls Roxy Music in spots) to the Country-fied "Marguerita," you are pulled in different directions with the first three songs on the album! But it doesn't stop there… "Heart Of Fire" is Quo-meets-Glam. The Mungos go Reggae (Ray-ggae?) with their cover of "Knockin' On Heaven's Door." And yeah, the musical detours come fast and furious throughout the rest of the album. While some may consider that 'unfocused,' it enhances the listening experience. The six additional tracks offer up more fun. Ironically, the last track on the final CD in this set features "My Chair," a song that musically recalls "In The Summertime" and brings the band's career full circle.
If anything, Ray Dorsett and Mungo Jerry prove that you don't have to follow the same formula to create a solid body of work. Sometimes, creativity and fun should be your only guides. Viva Mungo Jerry!
Keep on truckin'
Stephen SPAZ Schnee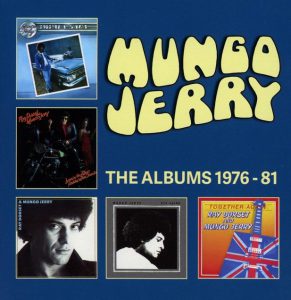 MUNGO JERRY
THE ALBUMS 1976-81
Available NOW!