Fourteen years after she released her handmade debut CD-R, singer/songwriter Sharon Van Etten is finally receiving the critical accolades that she has always deserved. While the long journey may have destroyed a more impatient artist, Van Etten has taken it all in good stride. In fact, she's enjoyed the ride. "I've always been a fan of the slow build." Sharon says. "Whether it be with my career, or my songs, or life." Along the way, music hasn't been the only thing on her plate – Van Etten has also pursued an acting career that landed her gigs on Netflix's THE OA and on David Lynch's TWIN PEAKS revival.  In short, Sharon Van Etten has not been idle in recent times, she's just been very, very patient.
Five years since the release of her last studio album ARE WE THERE, Van Etten has been working on material for a studio album as well as music for film and television. With her commercial profile on the rise, now is the perfect time to unleash her latest studio album REMIND ME TOMORROW. Produced by John Congleton, the album sounds both intimate and spacious – a mixture of the more revealing side of '90s-era Kate Bush and a Goth-less Siouxsie Sioux. Warmth and experimentation are constantly at odds with each other, offering the listener a wild audio ride through an emotional thunderstorm. But have no fear, there is plenty of shelter here…
The album begins with the darkly beautiful "I Told You Everything," a track that offers a gentle welcome up front, but once you've entered the gates, you suddenly feel the music gripping you close to its chest, gently squeezing you tighter with each beat. Then, just as it began, the song releases you into the wild, unprepared for what is to come yet confident that REMIND ME TOMORROW will be time well spent.  "No One's Easy To Love," "Comeback Kid," "Hands," "Seventeen," and "Jupiter 4" are standouts on an album that won't disappoint fans and will appeal to legions of music lovers searching for something modern that was created with reverence to the past.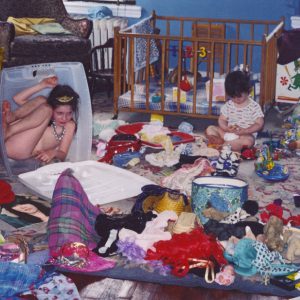 SHARON VAN ETTEN
REMIND ME TOMORROW
(Jagjaguwar)
1.18.19