Formed in Ramsey, New Jersey in 2002, The Lumineers have become one of most popular Folk and Americana bands in the U.S. over the course of their 20-year career. Now based in Denver, Colorado, founding members Wesley Schultz (vocals/guitar) and Jeremiah Fraites (percussion/piano) have forged a career that has inspired a legion of young musicians to investigate American Folk music, Country, and other genres that were not yet considered 'cool' in the world of indie rock. However, The Lumineers were one of the bands that dusted off these old classic genres and gave them a new coat of paint. While the band has been instrumental in the uprising of Americana and the new Folk movement, it wasn't always that way…
When Schultz and Fraites first started playing together, they threw every style of music into the mix – from hard rock to electronica – to see what felt most comfortable to them. From mediocre rock covers to tender acoustic singer/songwriterballads, they tried it all. Gradually, they gravitated towards a musical comfort zone that included doing covers while slyly adding originals to the mix. They even toyed with a few different names for the band including Free Beer. Thankfully, a mistake by an emcee at a Jersey City club led to the name The Lumineers and the rest was history. They relocated to Denver, Colorado and in 2010, began to build the band that would eventually record their 2012 self-titled debut album. Their sophomore album, CLEOPATRA, was released in 2016, followed three years later by their third album, III.  Beloved by a loyal fan base, the critically acclaimed band has gone from strength to strength in their nearly two-decade existence.
And here we are in early 2021, a year deep into the pandemic and we are still caught between the fear of the present and the hope for the future. Thankfully, Wesley Schultz has emerged from the shadows and presents his solo album VIGNETTES, a collection of cover versions of songs that have inspired his musical journey over the years. While the world outside might feel like a raging river, VIGNETTES is that calming pond that lies just beyond the meadow in your mind. While the album isn't a joyous affair, it's stark simplicity and emotional performances combine melancholia and sadness with a celebration of the warmth and power of music. Tackling songs by Warren Zevon, Tom Waits, Sheryl Crow, Bruce Springsteen and Jim Croce, VIGNETTES may feel like a modern Folk album, but it is really an honest homage to the Church of Music. The songs feature Schultz's voice accompanied by either a piano or acoustic guitar, but the atmosphere of each recording provides a new dimension that is felt more than heard. And his version of Croce's "Operator (That's Not The Way It Feels)" is heartbreaking. This is an album that will inspire you to hold hands with your loved one as you shelter from the storm and await the dawning of a new day.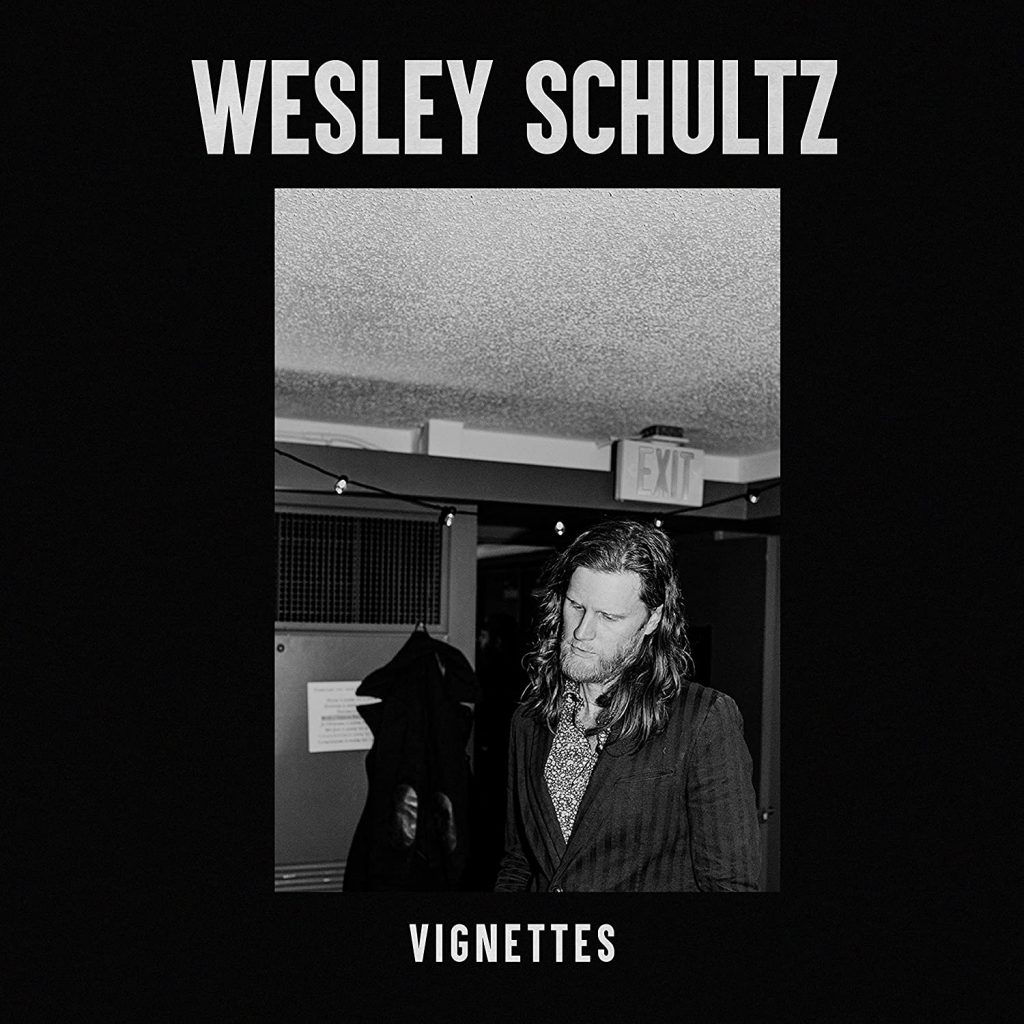 WESLEY SCHULTZ
VIGNETTES
Available NOW!