Although she's only 27, singer, songwriter, banjo-player, and guitarist Molly Tuttle has been a professional musician for over a dozen years and has accomplished more than most musicians twice her age. The Bay Area-raised Tuttle began playing guitar at the age of 8 and by the age of 11, she was playing onstage with her multi-instrumentalist father Jack Tuttle. She then recorded a 2007 duet album with him at the age of 13. She joined The Tuttles with AJ Lee. She was joined by two other siblings in the band: Sullivan (guitar) and Michael (mandolin). They released INTRODUCING THE TUTTLES in 2011, followed two years later by ENDLESS OCEANS. In between the Tuttles albums, she was awarded merit scholarships to the Berklee College of Music for music and composition, received the Foundation for Bluegrass Music's first Hazel Dickens Memorial Scholarship, won the Chris Austin Songwriting Competition at the Merlefest Music Festival, and was named Best Female Vocalist and Best Guitar Player by the Northern California Bluegrass Society.
While attending the Berklee College of Music, she joined the all-female Bluegrass outfit The Goodbye Girls, who released a 2014 EP and a full-length album two years later. During this period, she also released an EP with fiddler John Mailander and became a member of supergroup The First Ladies of Bluegrass. After relocating to Nashville, Tuttle released her first solo EP, RISE, in 2017. That same year, she signed to Compass Records, finally releasing her debut solo full-length album – WHEN YOU'RE READY – in 2019. During this long and prolific journey, Tuttle has continued to grow as an artist and as a human being. In March 2020, just as the world began to slow to a halt thanks to the pandemic, she also faced the sudden devastation of a tornado that ripped through East Nashville. Stuck amid a world that had suddenly been turned on its head, Tuttle turned to the music that had inspired her long and fruitful journey. Working remotely with producer Tony Berg, she recorded all her parts alone and forwarded them to Berg. The resulting album is her 2020 release …but i'd rather be with you.
…but i'd rather be with you is a personal album that seeks to not only revisit that music that inspired her as a musician, it is also a record that reconnects her – and the listener – to a time that was more hopeful. It is also a release that embraces more than just bluegrass – there are also touches of Country, Pop, Folk, and other genres. Her spirited rendition of The Rolling Stones' "She's a Rainbow" is the perfect encapsulation of the album, touching on the life-affirming joys of music. However, it also mirrors the realities of rebuilding something new out of something old. The rest of the album Tuttle-izes songs by artists as diverse as Cat Stevens, Rancid, The National, FKA twigs, Karen Dalton, and The National. Musically, the album is pure Molly Tuttle even as it passes through different musical universes. Regardless of the original genre, all musical roads on …but i'd rather be with you lead back to Molly Tuttle.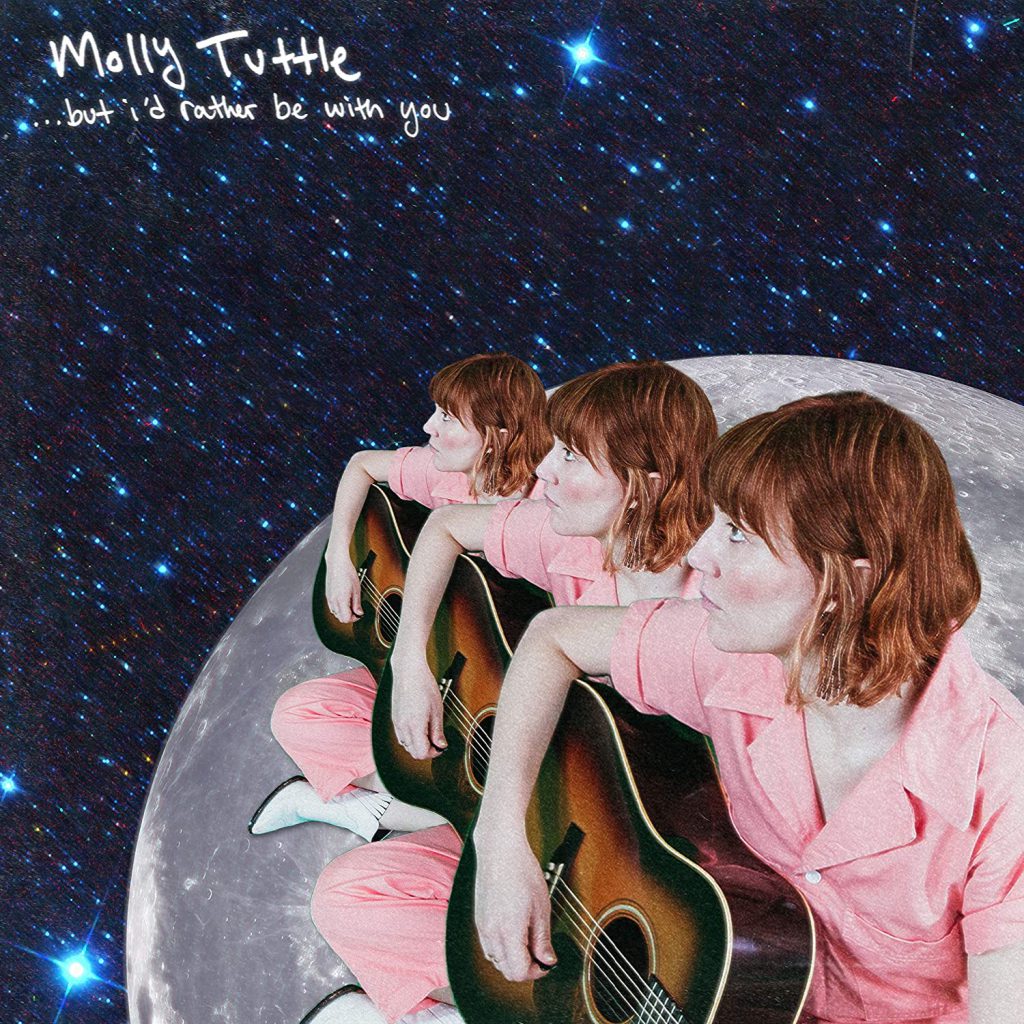 MOLLY TUTTLE
…but i'd rather be with you
Available NOW!