Calling Beach Rats a supergroup is so not Punk Rock. To be honest, calling them a 'supergroup' might even get them a little riled up. However, at the risk of being clobbered, 'supergroup' is an apt description of this Punk band formed in Asbury Park, New Jersey. And yes, the very same Asbury Park that gave us The Boss himself, Bruce Springsteen. While Springsteen isn't the only artist associated with Asbury Park, he is certainly the most famous. The city has always had a vibrant music scene filled with Rock, R&B, and Soul acts, eventually giving way to everything from Folk and New Wave to Hip Hop and Punk. The Beach Rats are well aware of Asbury Park's musical legacy, which is not so much a sound as it is a 'feeling.' Bands from Asbury Park are not only inspired by each other, they are inspired by Asbury Park itself.
Beach Rats first came together when Bouncing Souls members Bryan Kienlen and Pete Steinkopf had played a show with Lifetime's Ari Katz at a memorial for the late Dave Franklin (Vision). Enter Danny 'Dubs' Windas on drums and the band was nearly complete. The final missing piece in the band arrived when Brian Baker (Bad Religion/Dag Nasty/Minor Threat) moved to Asbury Park and eventually fell in with the rest of the guys and the Beach Rats became a full-fledged powerhouse of a band. Blending all of their Punk and Hardcore roots together, the group began to cause a local stir that soon went national. Everybody wanted to hear and see what these Punk Rock veterans were up to. Thankfully, the wait is over, and the Beach Rats have arrived!
2022's RAT BEAT is most definitely a Punk Rock album. With a group of musicians still at the top of their game, this is an exciting gut punch of an album. On RAT BEAT, you're going to hear many shades of Punk and Hardcore on tracks like "Bikes Out," "Clorox Boys," "Dress for Sick Sesh," "Summer's End," and "Heavy Conversation." However, this is not a Pop Punk (or is that Punk Pop?) album at all. There are plenty of melodic hooks throughout the album, but this is not a band anxious to put out an album and hop on board the WARPED Tour train. Beach Rats is fun and energetic, but it is an album that was born from the desire to play music with friends and for friends. Yet, it is no surprise that the end results are now available for all to hear. Count yourselves lucky!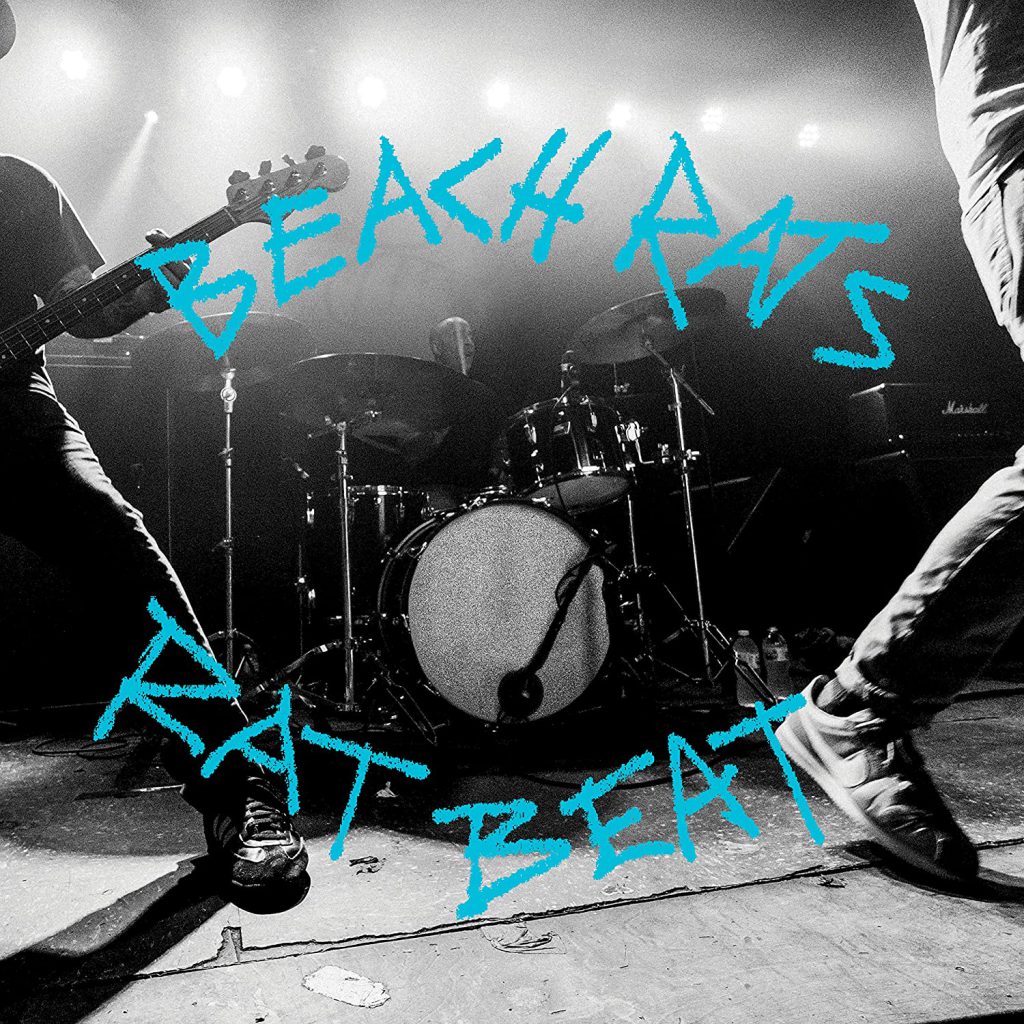 BEACH RATS
RAT BEAT
Available NOW!