Formed in Chicago in 2014, Ohmme – originally known as Homme – was founded by Sima Cunningham (vocals/guitar/keyboards) and Macie Stewart (vocals, guitar, violin, bass, keyboards). The duo met in high school and played in separate musical projects: Stewart was a member of Kids These Days, Marrow, and Marker while Cunningham played in various bands and curated music festivals. In 2014, they joined forces as Ohmme. The duo was excited about the prospects of combining their vocal harmony blend with an experimental musical approach. While both were trained on classical piano, they wanted to explore a different aural universe filled with guitars and the exciting 'noises' that they could make with them.
With drummer Matt Carroll – who previously played with Stewart in Marrow – on board, Ohmme released their self-titled debut EP in 2016. The duo's harmonies were heavenly, but the experimental direction of their music took them into uncharted territories. A blend of Pop smarts and Art Rock, the EP was a critical success and immediately attracted an audience of music lovers looking for something different, unique, and exciting. In 2018, they released their debut full-length album PARTS. Again, the critics loved Ohmme's blend of noise and beauty and the album was praised, raising their commercial profile even higher. They toured extensively, sharing stages with bands like Wilco, Iron & Wine, Twin Peaks, and others.
Now, Ohmme returns with their second full-length, FANTASIZE YOUR GHOST. The album was recorded in six days but there is a lifetime of passion, pain, and searching in these songs. Like a maniacal blend of soul-touching harmonies and Sonic Youth-inspired experimentation, this is Ohmme's finest release to date. However, the FANTASIZE YOUR GHOST is not an album that avoids the magic of Pop melodies. In fact, it embraces them. There are plenty of hooks to be found here, although they are not weighed down by formulaic songwriting. This is a collection born from creativity and a desire to take music in unpredictable directions. Songs like "Ghost", "Selling Candy", "Spell It Out", "Some Kind Of Calm", and "Flood Your Gut" are very different from each other and very different from what is going on in the world of Top 40. However, FANTASIZE YOUR GHOST is just as delectable and exciting as anything else you'll listen to this year.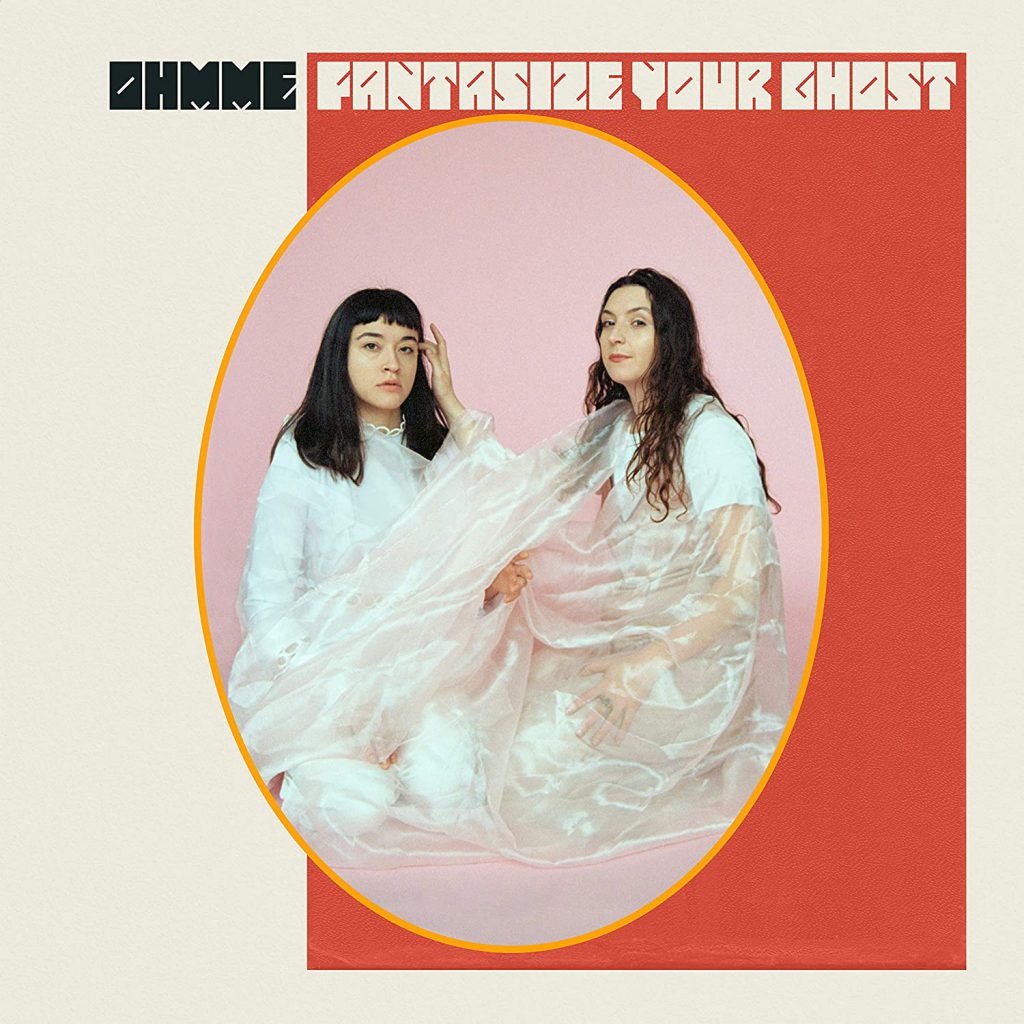 OHMME
FANTASIZE YOUR GHOST
7.31.2020