Founded in Boca Raton, Florida in 1999, Dashboard Confessional was originally the side project for Further Seems Forever member Chris Carrabba. Armed with a stack of songs that he felt were too personal for FSF, Carrabba recorded an album entitled THE SWISS ARMY ROMANCE, which he chose to release in 2000 under the group name Dashboard Confessional. Still a member of FSF, he went into the studio in 2001 with the band to record their debut album THE MOON IS DOWN. However, he decided to focus his attentions on Dashboard Confessional and left FSF before the release of the album. While Carrabba has added a semi-revolving group of musicians to Dashboard Confessional's line-up over the years – including Scott Schoenbeck (bass/keyboards), John Lefler (guitar/keyboards), Mike Marsh (drums), Armon Jay (guitar), and Chris Kamrada (drums) – he remains the leader and main creative force behind the band.
The year 2001 was a busy one for Dashboard Confessional with the release of their second album, THE PLACES YOU HAVE COME TO FEAR THE MOST, and the EPs THE DROWNING and SO IMPOSSIBLE. After releasing the MTV UNPLUGGED 2.0 in 2002, the band's real breakthrough came with their third album, A MARK, A MISSION, A BRAND, A SCAR (2003), which rose to Number 2 on the Billboard 200. They became a commercial force to be reckoned with and released a series of successful albums including DUSK AND SUMMER (2006), THE SHADE OF POISON TREES (2007), and AFTER THE ENDING (2009). However, Carrabba put Dashboard Confessional on ice and pursued other interests including a reunion with Further Seems Forever, a solo album, and other musical projects. The group returned in 2018 with the long-awaited album CROOKED SHADOWS, which reached Number 4 on the Billboard Top Rock Albums chart. After touring the album and taking a break to work on a follow-up album, the COVID-19 pandemic shut the world down and things were put on hold.
While the world is in a completely different place than it was when Dashboard Confessional last released an album, the group returns in 2022 with ALL THE TRUTH THAT I CAN TELL, an album that lives up to its title. Mostly focused on Carrabba armed with an acoustic guitar – drums only make their presence felt on two tracks – the album finds the singer/songwriter opening his heart, allowing an open line of communication between the artist and listener. But a purely acoustic album this is not – there is plenty of atmosphere in the recordings that allow Carrabba's emotions to flow and float freely throughout these recordings. While still sounding confident and in control, he isn't so eager to put his guard up. There are signs of confusion, sadness, and disappointments in his voice, but he never loses hope. No matter how desperate a situation is, you'll always find a ray of hope with Dashboard Confessional. Preceded by the singles "Burning Heart" and "Here's To Moving On", ALL THE TRUTH THAT I CAN TELL is as honest and as straightforward as an album can get. It is time to get real with Dashboard Confessional.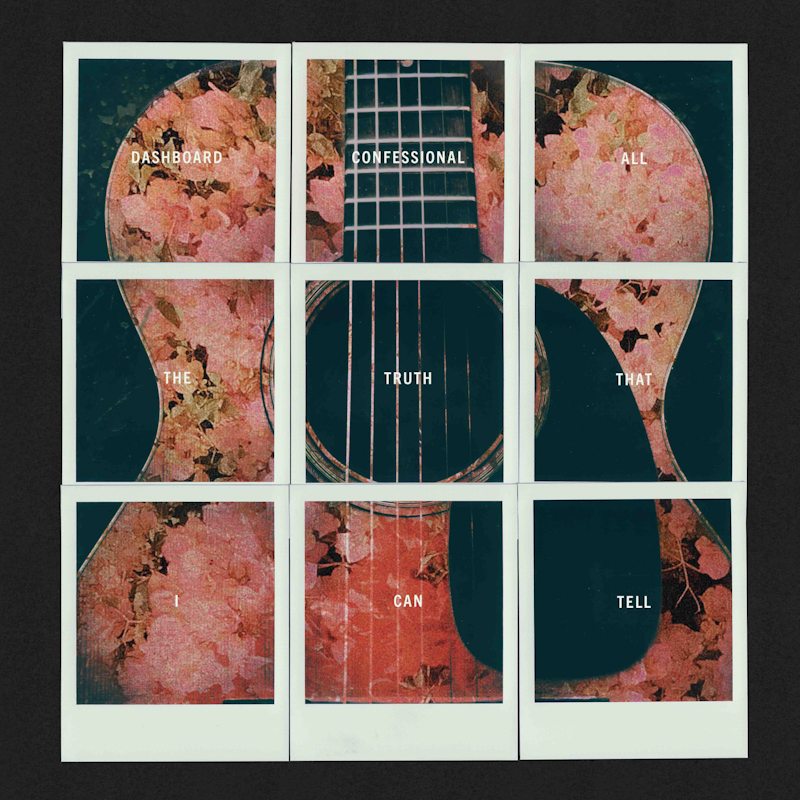 DASHBOARD CONFESSIONAL
ALL THE TRUTH THAT I CAN TELL
Available NOW!