Black Label Society's Zakk Wylde is a monster. Well, not literally a monster, but if you listen to his guitar riffs – the way they slither, slide, and strike – they will haunt and enchant your dreams in equal measures. Just like those Universal Monsters and Hammer Horror films. His monstrous riffs make an impact and leave their mark. A dyed-in-the-wool Hard Rock fan, Wylde understands every nuance of what makes rock music a powerful tool. He's learned from his influences and has added his own stamp to the music that he has been creating on his own for nearly 30 years. While many artists tend to lose their power and focus three decades into their career, Zakk Wylde just keeps knocking those astonishing riffs back like cans of cheap beer at a July 4th barbecue… and he shows absolutely NO signs of stopping.
Zakk Wyle first came to prominence in the late 1980s when he joined Ozzy Osbourne's band and made his first appearance on 1988's NO REST FOR THE WICKED album. After several more albums with Ozzy, Wylde released the 1994 self-titled album with his band Pride & Glory. The album was still heavy, but the group's sound was largely influenced by Southern Rock. In between more albums and tours with Ozzy, he released the solo album BOOK OF SHADOWS in 1996. Wylde stepped things up a notch when he formed the band Black Label Society, who released, SONIC BREW, their debut album, in 1999. The perfect project to display his talents, Black Label Society has been Wylde's main artistic vehicle since he left Ozzy's band after the 2007 album BLACK RAIN. While BLS has forged a distinct sound over time, they also move forward with each release. And 22 years after their debut, they remain fresh and invigorating.
With the release of DOOM CREW, INC., Zakk Wylde and Black Label Society return with a monster of an album. While the title of the album my reference the group's tendency to travel down darker avenues, the album is far from depressing. In some ways, the sound of DOOM CREW, INC. reflects the times we live in – dark, grey, and ominous – yet it also features moments that are quite haunting and beautiful. Wylde's pounding riffs and bellowing vocals give way to ethereal acoustic guitars that seem to float and swirl around the room. Like Led Zeppelin and other Classic Rock bands, Zack Wylde and Co. know how to balance the heavy riffs, the melodies, and the inner groove of the songs, creating powerful music that sticks with you long after the party has ended. Highlights from DOOM CREW, INC. include "Set You Free", "Forever And A Day", "Love Reign Down", "You Made Me Want To Live", and "Gather My Sins". It's time to give in to the power of Black Label Society!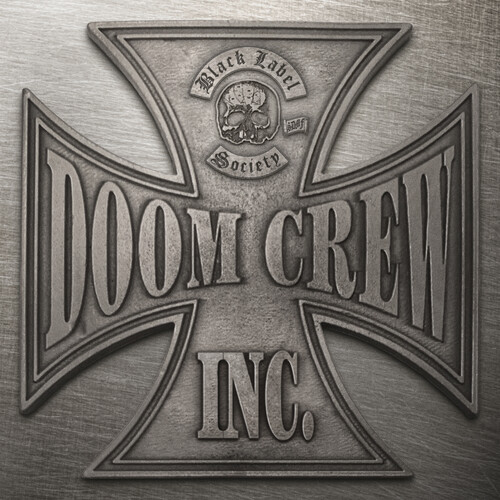 BLACK LABEL SOCIETY
DOOM CREW, INC.
Available NOW!