Mixing Country & Western, Folk, Rock 'n' Roll, Hayes Carll – born Joshua Hayes Carll on January 9, 1976, in Houston, Texas – is a singer, songwriter and storyteller. Combining truth and honesty with a sarcastic wit, he has become one of Texas' brightest – and often underrated – talents. Inspired by some of America's greatest songwriters – Bob Dylan, John Prince, Townes Van Zandt, Kris Kristofferson, and others – he picked up his first guitar at the age of 15 and has never looked back. Spending time in Conway, Arkansas and attending Hendrix College, he graduated with a history degree and headed back to Texas where he began to play gigs in local bars, offering early glimpses of his own self-penned material. After building up a catalog of his own songs, Hayes Carll set his sights on the next logical step: a recording career.
He released his debut album, FLOWERS & LIQUOR, in 2002. The album earned him a Best New Act honor from the Houston Press. His next album, LITTLE ROCK (2004), built upon the excitement that his debut album had generated, which help make it the first self-released album to reach the #1 position on the Americana Albums chart. Since one thing always leads to another, Hayes Carll found himself signing to the Lost Highway label, where he released his third album, TROUBLE IN MIND, in 2008. The album featured the single "She Left Me for Jesus", which won the Americana Music Association's Song of the Year in 2008.
He contributed four songs to the soundtrack to the 2010 film COUNTRY STRONG before releasing his next album, KMAG YOYO & OTHER AMERICAN STORIES. The album earned him more acclaim and accolades, but Hayes Carll chose to leave Lost Highway and didn't release a new album until 2016's LOVERS AND LEAVERS. In the meantime, Lee Ann Womack's version of his "Chances Are" earned him a 2015 Grammy Award nomination for Best Country Song. Signing with the esteemed Dualtone Records, Hayes released WHAT IT IS (2019) and ALONE TOGETHER SESSIONS (2020).
With the release of 2021's YOU GET IT ALL, Hayes Carll continues to bring heartbreak and joy into the same spotlight with another batch of songs that are both brutally and beautifully honest. Produced by Allison Moorer and Kenny Greenberg, the album is the next logical step in a career built by logical steps. The album – which features songs co-written by Brothers Osbourne, Sean McConnell, and Brandy Clark – is about as down-to-earth as you'd expect from Hayes. While intimate and warm, the songs are covered in a layer of grit, spit, and dust – all of which make the listener feel as if they are home, listening to an old friend spin tales about life out in the real world. Songs like "Nice Things", "Different Boats", "The Way I Love You", "Any Other Way" highlight his often humorous but always honest approach to songwriting and performing. Hayes Carll is an artist that won't sell you an emotion – he'll rip it out of his heart, clean it up a little, and hand it to you without skipping a beat. For him, music is about the connection between performer and listener and on YOU GET IT ALL, you get it all!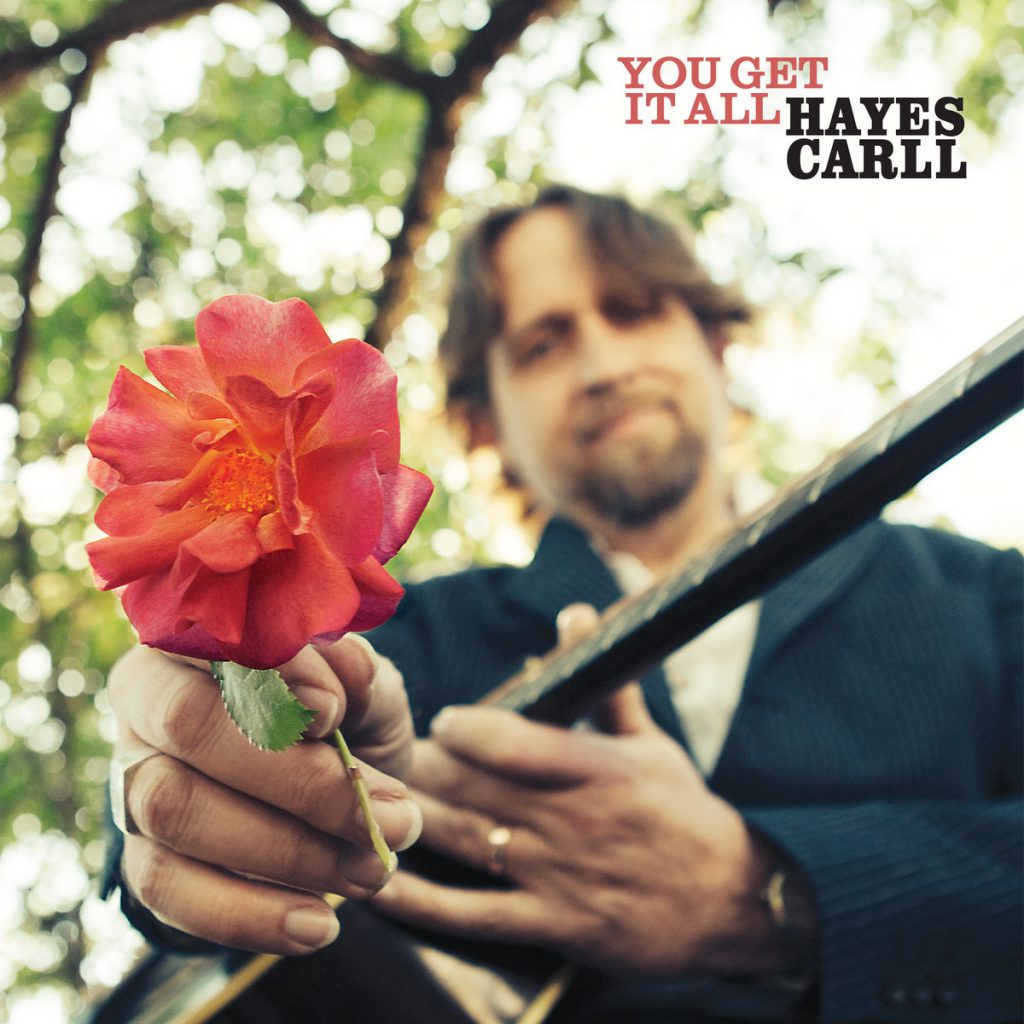 HAYES CARLL
YOU GET IT ALL
Available NOW!