From the first note of Christone 'Kingfish' Ingram's 2021 album 662 to the last, you can feel the decades of hard work and heartache that went into creating the album. You can almost see the many thousands of miles of dusty roads he had to travel to get where he is today. You can smell the beer-drenched floorboards of every Blues shack he's had to play since the 1950s. You can imagine the beautiful smiles of the hundreds of women that broke his heart along the way. And if you turn the new album up real loud, your speakers will begin to sweat, filling the room with the results of many, many years of Kingfish's service to the Blues. This veteran guitarist and vocalist has been treading the boards since before the Beatles arrived and he's been here ever since. Wait… what? Christone 'Kingfish' Ingram is only 22 years old? And 662 is only his second album? How can Blues this authentic be created by someone who was born at the tail end of the 1990s? What in tarnation is going on here?!
In all seriousness, Ingram is a young guitarist and vocalist with the soul of a classic Blues man. Every note he plays sounds like it is drenched in decades of Blues history. His vocals sound as if he's been baking in small, hot clubs for years, experiencing the highs and lows of a man two or three times his age. Born in Clarksdale, Mississippi in 1999, Kingfish has crammed plenty of life into a very short period of time. He's toured the world. He's performed with Vampire Weekend, Jason Isbell, Buddy Guy, and Bootsy Collins. He made the covers of Guitar World and DownBeat in January 2021. He was compared to B.B. King, Jimi, Hendrix, and Prince by Rolling Stone magazine. To top it all off, his 2019 debut album, KINGFISH, was nominated for a Grammy Award and received critical raves across the board. And all of this from a young man who is barely old enough to legally buy a beer in most states.
Christone 'Kingfish' Ingram's sophomore album, 662 – which is named after his hometown's area code – is s sizzling slab of the Blues that reveals a more personal side of the artist. While his debut album, KINGFISH, was most certainly a tour-de-force, 662 is a two-de-force – twice the Blues and twice the emotion. While the blues burners like "Not Gonna Lie", "Long Distance Woman" and the title track are rough and tough, 662 also reveals a tenderness that is essential to the Blues. "Another Life Goes By" and "You're Already Gone" are sweet and soulful. And when the horns come in on "That's All It Takes", it transforms the song into a Soul classic. There are plenty of other surprises on 662, but those are there for the listeners to discover. Not just your average Blues artist, Ingram operates at a level far beyond his years. Just imagine what he'll be like when he's 25!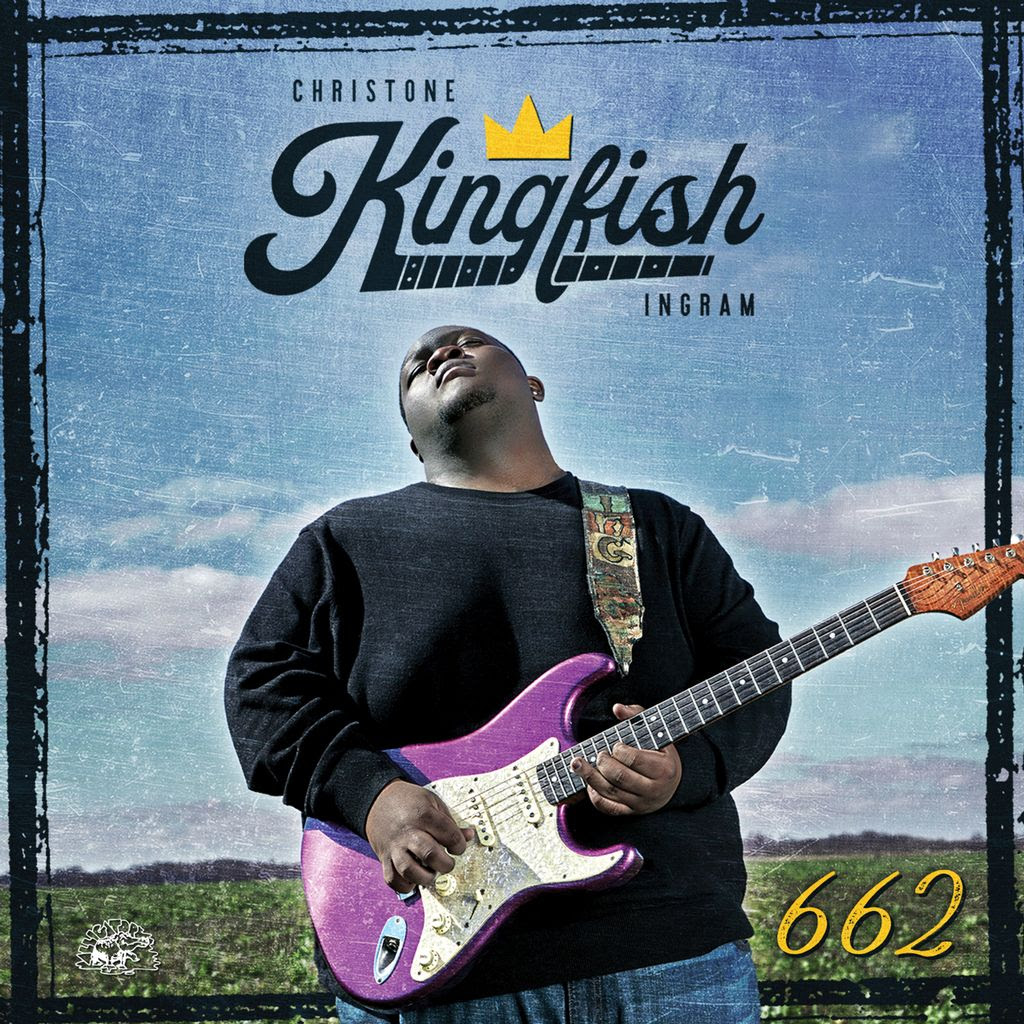 CHRISTONE 'KINGFISH' INGRAM
662
Available NOW!