Thanks to his song "Tuyo" being used as the theme song to the Netflix series Narcos (2015) and Narcos: Mexico (2018), American music lovers have recently discovered – and embraced – the music of Rodrigo Amarante. However, the talented vocalist, multi-instrumentalist, and composer started releasing music nearly 25 years ago in his homeland of Brazil and has been making musical inroads internationally ever since. With his mix of Latin, Folk, Psychedelic, Pop, Samba, and Rock, Amarante has forged his own unique musical path, constantly evolving and experimenting with styles, moods, and audio colors. He has reshaped his musical vision with each new project yet has managed to retain a distinct core sound that ties all of his musical excursions together.
Rodrigo Amarante first came to prominence in 1997 when he joined the Brazilian Rock band Los Hermanos. The band, formed by a group of college friends, was a commercial success, touring and releasing several albums before going on hiatus in 2007. During this period, he also became involved with Orquestra Imperial before forming Little Joy with the Strokes' drummer Fabrizio Moretti and singer/songwriter Binki Shapiro. Aside from these projects, Amarante also had time to play on sessions with Gal Costa, Norah Jones, Gilberto Gil, Devendra Banhart, and others. He released his debut solo album, the critically acclaimed CAVALO, in 2013. And then there was the song "Tuyo" that he wrote and performed for the popular Netflix series Narcos and Narcos: Mexico. With his commercial profile higher than ever, Amarante has spent the last several years preparing his sophomore solo album…
2021's DRAMA is finally here, and the album lives up to his reputation as an innovative, engaging, and enchanting singer, songwriter, and musician. Like a seamless blending of styles including Pop and Latin music, DRAMA is an album wrapped in atmosphere, melody, and emotion. The album seldom stays in one place for too long, stretching its musical arms and embracing the listener with songs such as "Tango", "Maré", "I Can't Wait", and "Sky Beneath". While the album is most certainly a Rodrigo Amarante album, it is also a new, living musical statement that will surprise his legions of fans and engage a new generation of listeners. There are many musical shades on the album, from the gentle piano playing of "The End" to the rays of sunshine that dance amongst the notes of "Tanto", DRAMA is an album that invites you into a world of both emotional comfort and musical exploration.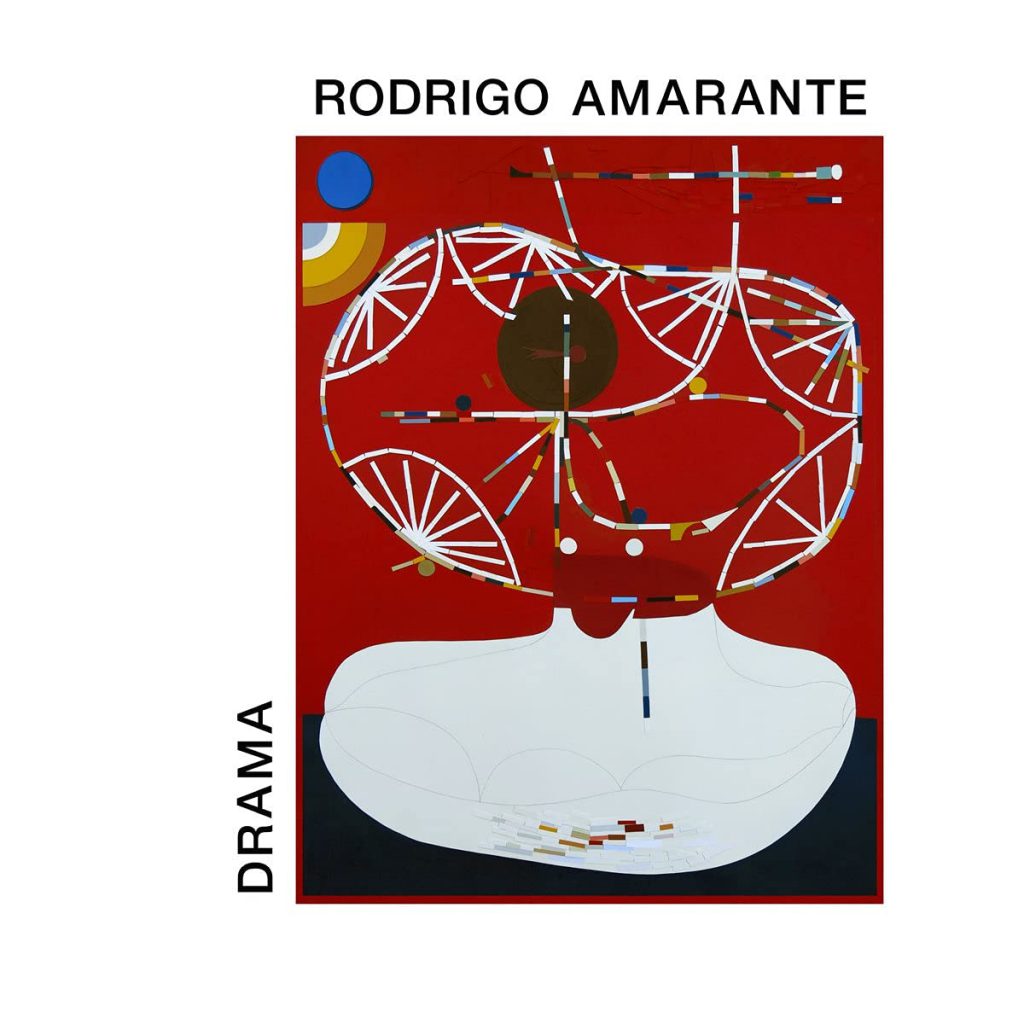 RODRIGO AMARANTE
DRAMA
Available NOW!