Formed in Glasgow, Scotland in 2011 by vocalist Laureen Mayberry and multi-instrumentalists Iain Cook and Martin Doherty, Chvrches has become one of the most celebrated electronic/synthpop groups in modern music. However, the origins of the band began eight years earlier when Cook and Doherty met while they both attended the University of Strathclyde in Glasgow. While they weren't initially bandmates – Cook was brought in to produce Doherty's band – they discovered that they had similar musical interests and a desire to create something new and unique. The duo worked on various projects – together and apart – but were never fully satisfied with the music and bands that they were involved with. Jaded with the direction that alternative music was headed, the duo decided to start their own group. Cook was producing the band Blue Sky Archives and asked vocalist and drummer Laureen Mayberry if she'd like to sing on some tracks by his new electronic/synth band. She agreed and Chvrches was born.
In early 2013, the trio released their debut EP, RECOVER. The band became the talk of the town and appealed to both the music press and the general public alike. Four months later, they released another EP – titled EP – which was followed later that year by their debut album THE BONES OF WHAT YOU BELIEVE. Chvrches became press darlings, and the album was a commercial success. The group, who had only begun performing live a year before, began a world tour that also included television appearances. It took two years before the band issued their second album EVERY OPEN EYE (2015). Again, the album was greeted with critical acclaim and commercial success. The band continued to build their audience, releasing their third album, LOVE IS DEAD, in 2018. Things continued to move forward with the band as the prepared material for their fourth album. The trio worked on their fourth album in two different countries – Doherty and Mayberry in Los Angeles and Cook in Glasgow – during the height of the COVID-19 pandemic. After releasing the album's first single "He Said She Said", the band officially unveiled their fourth album…
SCREEN VIOLENCE continues where LOVE IS DEAD left off without following in its footsteps. It is a continuation of the bands evolution without copying its every move. With a sound that is both slick and scary, Chvrches mix their synthpop-influenced sound with modern electronica, all wrapped up in the latest production techniques. And their '80s roots are showing thanks to a guest vocal from The Cure's Robert Smith on the album's second single "How Not to Drown". The album's third single, "Good Girls", is the most immediate and radio friendly track off the album, although the other tracks are not far behind. "Lullabies", "Nightmares", "California" and "Final Girl" offer up different musical vibes than the previously mentioned singles, but they are all joined together by that classic Chvrches sound. With heavy beats, hook-filled melodies and synthesizers that reveal different atmospheres as the songs progress, SCREEN VIOLENCE will appeal to longtime fans and new listeners alike. It is modern without lacking emotion and it is retro without sounding like a retread of the '80s. SCREEN VIOLENCE is exactly what you want it to be… and more. Explore it over and over again and experience something new each time.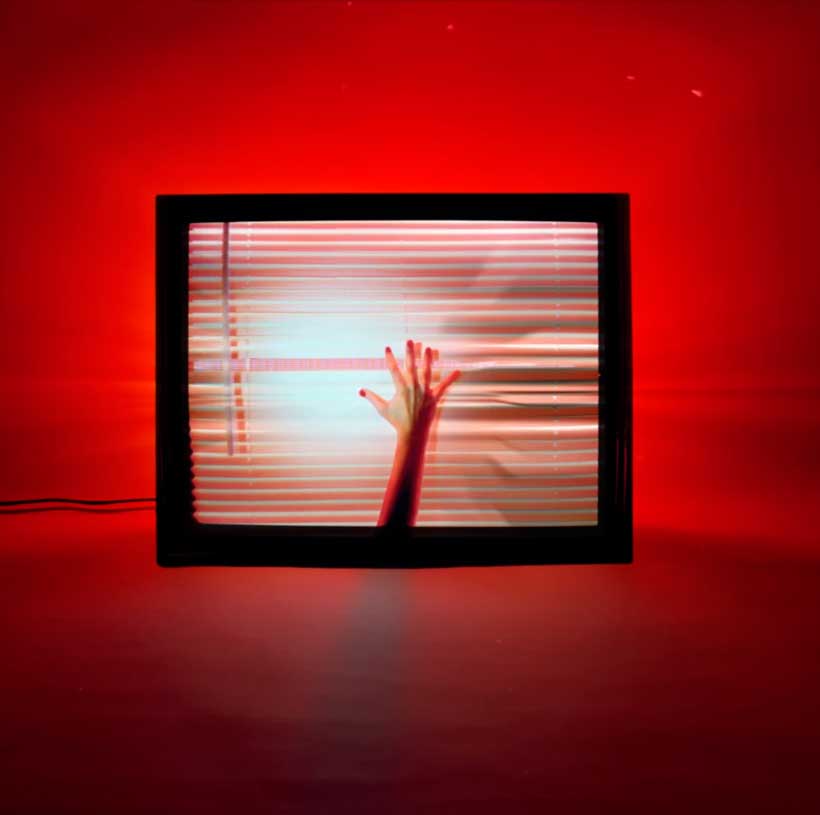 CHVRCHES
SCREEN VIOLENCE
Available NOW!