Like any country, Norway has always had many vital and exciting music scenes throughout the decades. While a majority of the artists have not achieved worldwide success, there have been quite a few that have managed to gain different levels of success outside of their homeland. The most commercially successful Norwegian band thus far is A-Ha, but other artists have earned much-deserved commercial and/or critical success including TNT, Bel Canto, Royksopp, Jan Garbarek, Terje Rypdal, and Kings of Convenience. More recently, Norway is well-known for its plethora of Metal bands including Darkthrone, Dimmu Borgir, Burzum, Mayhem, Mortiis, and many others. However, every generation features a new crop of musical voices that resonate with music lovers outside of the Norwegian borders. Most recently, singer/songwriter Marie Ulven has captured the attention of critics and music fans with her musical project girl in red.
Born in Horten, Norway, Marie Ulven first rose to prominence with her girl in red EPs CHAPTER 1 (2018) AND CHAPTER 2 (2019). Her homemade 'bedroom Pop' songs focus on queer romance and mental health and have earned her a lot of attention from music critics and lovers as well as from the LGBTQ community. Her social media accounts have a total of 5.4 million subscribers, and she has been named 'One to Watch' by The Telegraph, The Evening Standard, and The Sun. The honesty in her music has struck a nerve and, like magic, the music that she created in her bedroom has reached listeners around the world, giving them hope and comfort. Ever since her debut single, "I Wanna Be Your Girlfriend", was posted on Soundcloud in 2016, she has grown from strength to strength, maturing as a singer, songwriter, and artist and as a voice for those who still can't find the words to express themselves. And now, in the midst of a worldwide pandemic, she is releasing the first full length girl in red album, which is bound to be her commercial breakthrough.
if i could make it go quiet is an album that addresses many issues, some of them hidden in the shadows and others that bask in the sunlight. And with titles like "Did You Come?", "hornlylovesickmess", and "You Stupid Bitch", it may not be the album you think you needed, but it is an honest and riveting listen. Filled with subject matter that might make some feel uncomfortable, the hooks will draw you in and you won't be able to deny the album's charm. Sometimes haunting ("midnight love" and the closing instrumental "it would feel like this"), the album also includes some edgier Pop and Rock fare including "I'll Call You Mine", "Rue", and the aforementioned "You Stupid Bitch". Opening track "Seratonin" is a perfect gateway track, moving between several different moods with ease. if i could make it go quiet is an album that demands to be heard and certainly lives up to the hype. It is time for girl in red to go global.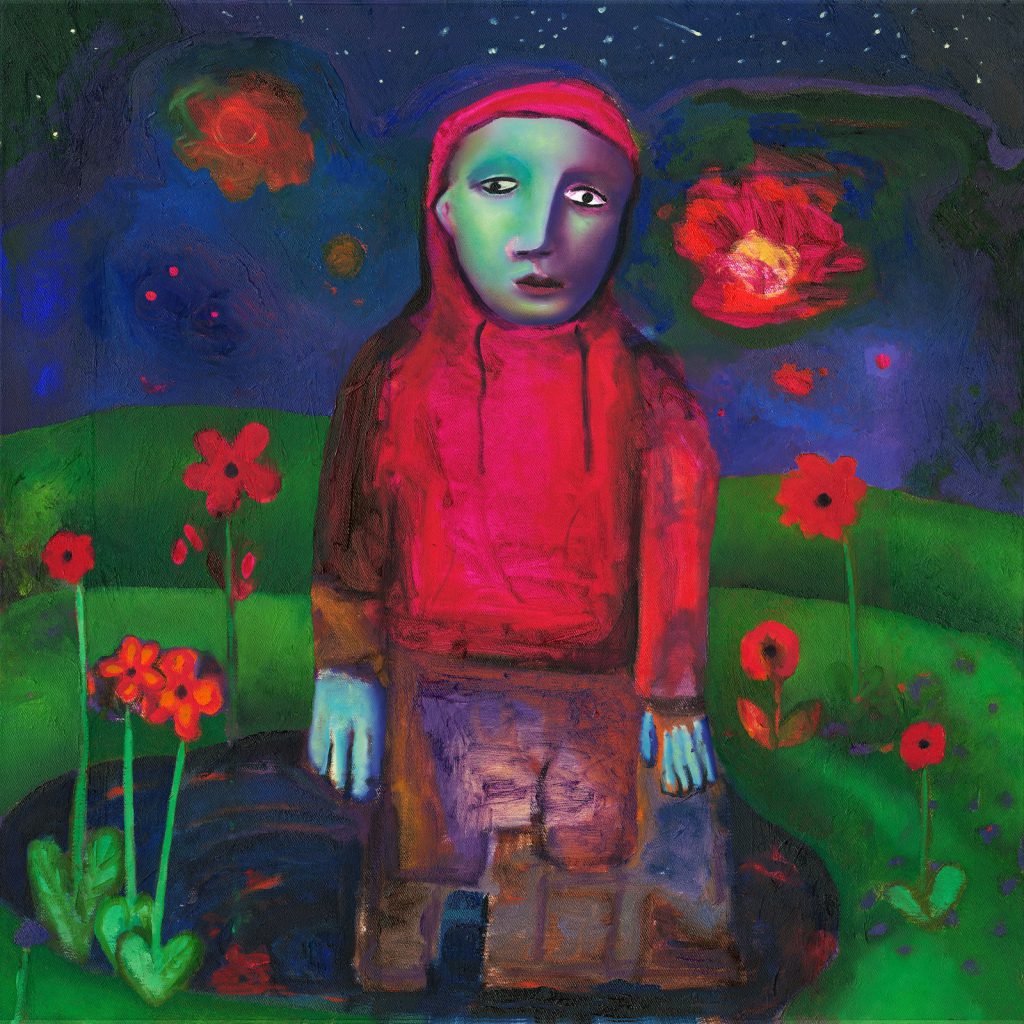 girl in red
if i could make it go quiet
available now