Konstantinos Karamitroudis is one of Rock's hardest working musicians. However, you may not know him by that name. Konstantinos has wisely chosen to operate under the much-easier-to-pronounce stage name of Gus G as he makes his way through the Hard Rock universe. Formerly a member of Ozzy Osbourne's band and the leader of Greek Power Metal band Firewind, Gus G was inspired to play guitar by listening to the classic live album FRAMPTON COMES ALIVE and the rest, as they say, is history.
With skull-crushing rhythms, fist-pumping riffs and soaring choruses, Gus G's third solo album FEARLESS is an album that combines a hard-hitting Heavy Metal assault with instantly appealing Melodic Rock sensibilities.  The follow-up to his two previous solo outings – I AM THE FIRE (2014) and BRAND NEW REVOLUTION (2015) – FEARLESS features Gus joined by vocalist/bassist Dennis Ward (Pink Cream 69/Unisonic) and drummer Will Hunt (Evanescence/Black Label Society). With a pedigree like that, no wonder this album starts with a kick to the head and never lets up.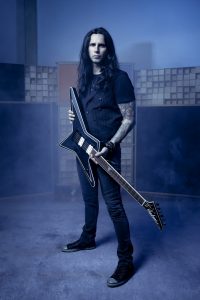 From riff ragers like "Letting Go" to the modernization of Dire Straits' "Money For Nothing,", FEARLESS is an album that is bristling with energy and excitement.  One can hear bits of Ozzy and Firepower in the music but there are also influences from Classic Rock bands like Led Zeppelin and Whitesnake and even a hint of Nine Inch Nails. FEARLESS is an album that maintains the Hard Rock tradition but still takes chances and heads off into new directions. And that is what Rock is all about!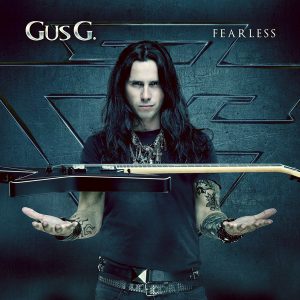 GUS G
FEARLESS
4.20.18