Formed in Sweden in 1999, Sabaton has been considered one of Power Metal's finest bands for over two decades. Rooted in classic Heavy Metal, the group redefined the way that hard, edgy Metal could be played and, in the process, became a leader in the Power Metal movement. The group's career began like most bands – rehearse, write songs, and head into the studio to lay some demos down. However, instead of having to chase labels around for years, the demos recoded in 1999 and 2000 garnered immediate interest from several labels. While the band's line-up has evolved over the years – vocalist/keyboardist/guitarist Joakim Brodén and bassist Pär Sundström are the only original members – Sabaton's Metal evolution has continued to move forward. But although the band garnered attention quickly, Sabaton had to learn to crawl before they could rock…
After signing their first record contract, they compiled their demos onto a promotional CD entitled FIST FOR FIGHT. Their official debut album, METALIZER, was supposed to be issued in 2002, but after waiting two years for the label to release it, the band soldiered abandoned the project altogether. Their second album, PRIMO VICTORIA (2005), became their first commercial release and Sabaton was off and running. The album was followed by the releases ATTERO DOMINATUS (2006), the long delayed METALIZER (2007), and THE ART OF WAR (2010). Signing to Nuclear Blast, the band received more attention outside of Sweden, charting in several countries with albums such as COAT OF ARMS (2010), CAROLUS REX (2012), HEROES (2014), THE LAST STAND (2016) and THE GREAT WAR (2019). And then the COVID-19 pandemic hit, and everything came to a halt… at least temporarily.
After a three year wait, Sabaton returns in 2022 with THE WAR TO END ALL WARS, a concept album that explores real atrocities, miracles, and events that are tied to World War 1. Written and recorded during the pandemic, the anxious feelings of modern times mix with the dark truths of the past, creating something that is devastatingly powerful. On this album, Joakim Brodén and Pär Sundström are joined by longtime members guitarists Chris Rörland and Tommy Johansson, and drummer Hannes Van Dahl. Loaded with great tracks such as "Sarajevo", "Christmas Truce", "Soldier of Heaven", and "The Unkillable Soldier", THE WAR TO END ALL WARS – which serves as the sequel to their 2019 album THE GREAT WAR – hits the listener from all sides, inside and out.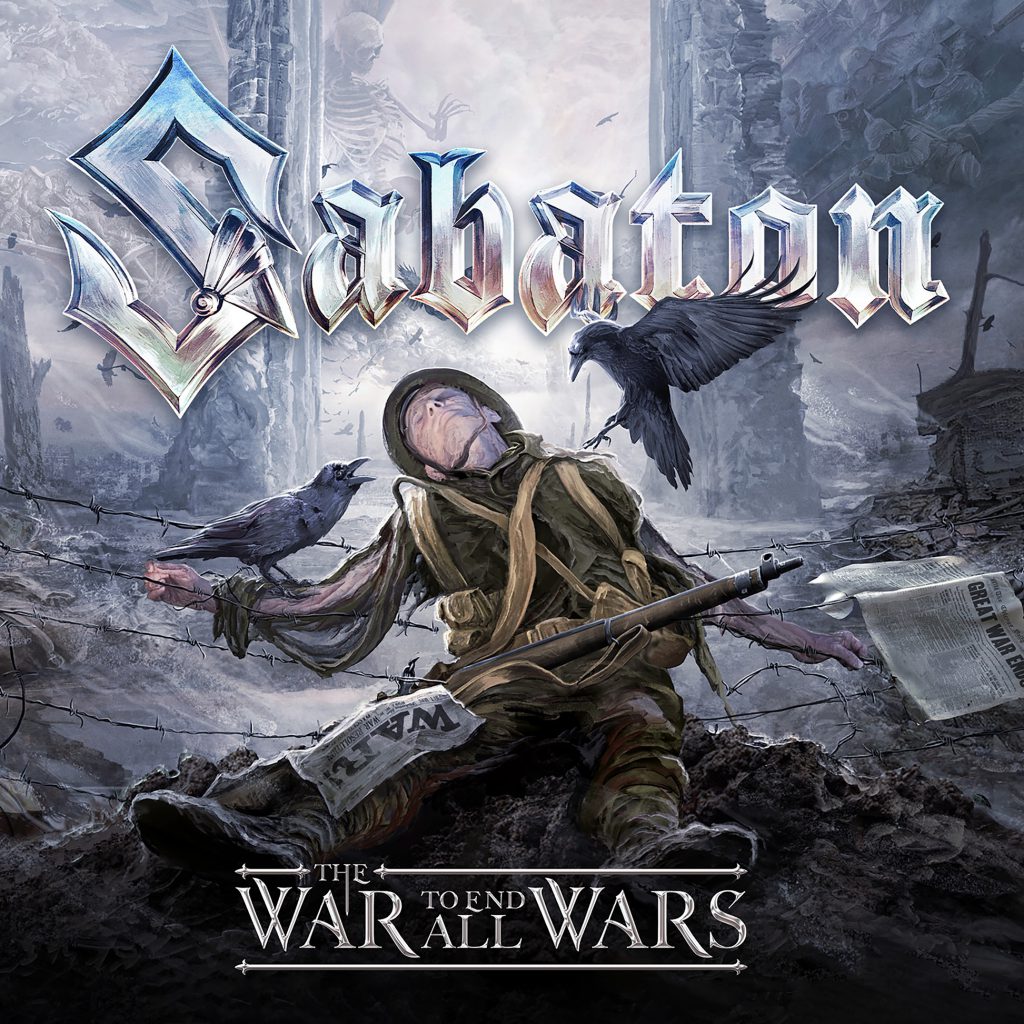 SABATON
THE WAR TO END ALL WARS
Available NOW!