The YouTube stars of today don't understand the meaning of 'paying your dues.' Before American Idol and YouTube became the springboards for success, the artists of yesteryear rehearsed, played nightly in smelly clubs, and drove from city to city in a rickety van to build their audience. They wrote songs from the heart. They lived those songs before they even laid them down on tape. And the chance of them getting a record deal and achieving any level of success was slim to none. For many of them, sharing their music and baring their soul was the reason they created music. Fame was just a reward for their hard work. However, hard work doesn't guarantee success without a little bit of luck thrown into the mix. Then again, there's a long list of talented artists that never caught a break and have sadly faded into obscurity. Country/Americana singer/songwriter Blaze Foley spent many decades in in that sea of obscurity but now, nearly three decades after his death, this underground legend is finally getting the attention he has deserved since his humble beginnings in the mid- '70s.
His hard-living lifestyle, bad luck streak, and tragic death have become part of his legend. His friendship with songwriting icon Townes Van Zandt may have helped in raising his profile in the Country/Folk/Americana communities over the years but he's on the verge of gaining a whole new audience with the release of the Ethan Hawke-directed BLAZE, a movie about his life starring musician Ben Dickey in his first acting role. His tough life – often a result of his own reckless behavior – should be a lesson to all who want to follow their musical dreams to stardom. In BLAZE, the yellow-brick road is nothing more than a urine-stained path to self-destruction and bad decisions. Blaze Foley paid for his sins and BLAZE is a cautionary tale and a tribute to a man who should have been a contender…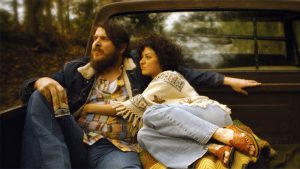 BLAZE: ORIGINAL CAST RECORDING features Blaze's music performed by the film's stars including Ben Dickey, Alia Shawkat, and Charlie Sexton (as Townes Van Zandt) as well as a cover of Lucinda Williams' tribute to Blaze Foley, "Drunken Angel," performed by Alynda Segarra (from Hurray For The Riff Raff). If you are expecting Hollywood homogenized performances of these songs, think again.  The performances are relaxed and rootsy, maintaining Foley's artistic vision without adding contemporary production tricks to make them more suitable for a modern audience. These aren't raw recordings yet the performances are certainly coming from a very raw and real place. Many of Blaze's original recordings have been lost, stolen, misplaced or destroyed, this is the perfect introduction to a man on a mission. It may have ended 30 years ago but the music – and his story- lives on.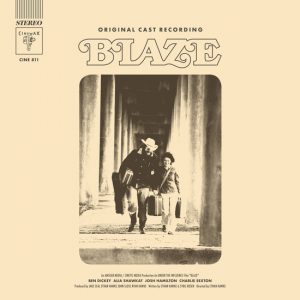 (Light In The Attic Records)
9.21.18