DAVE RAYBURN: Gearbox Records is much more than a record label. As the founder, how would you describe the range of the company's capacity and its dedication to the music?
DARREL SHEINMAN: The label was created from a sonic technical angle. Initially we were vinyl only, so the studio I built has a collection of the best vintage and modern mastering and lacquer cutting equipment. As the label has grown, we now do all formats, so we have taken our digital side up to being able to handle 192 khz on 64 channels simultaneously too! I also wanted to be able to offer all products from creation to playback, so we built a turntable packed with tech and with great sound at a sensible price point. My belief is that if the sonic quality is excellent, one will hear excellence in the music regardless of the genre and whether or not it is your thing.
DAVE: How did your personal passion for jazz come into prominence considering your youthful background as a punk drummer with a deep love for Dead Kennedys?
DARREL: I think jazz is the original punk. Both are DIY. Gearbox is DIY. It is surprising how many older people I meet who were into punk and became jazzers… even Iggy Pop! The Dead Kennedys surprised me with their lyrics and hardcore staccato in the same way that Ornette Coleman did with his irreverent
take on traditional playing, and free jazz allows even for people who can't play their instruments! My A&R style for contemporary signings is as random as punk too. I sign what I like rather than what I think will sell. If I like it, there will be others out there somewhere who do, so our commercial efforts are focused on finding them!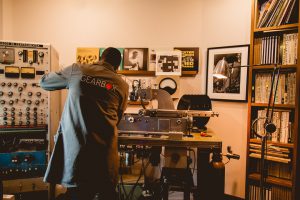 DAVE: Being a serious record collector, do you find that what attracts you as a buyer helps define the attention to detail that goes into many of the archival releases from Gearbox?
DARREL: Absolutely. As a Blue Note collector, I am highly influenced by Blue Note sleeve art. Also, Blue Note's Rudy Van Gelder was a magician as an engineer and is an inspiration to me and our team here. I spoke to him at length before he passed away about what he does. He has the same cutting equipment we have, and he told me a few things which we try an emulate here in our productions. We want people to hear the roots of where the new jazz scene came from and what has influenced a lot of rock and pop. We are preserving history.
DAVE: This newest release, MØNK, is labeled as a "true analog release". Step-by-step, how is that defined with this record, and how well-appreciated are releases like this with true music purists out there?
DARREL: In the early days of compact discs, there used to be lettering AAD, DDD, ADA etc. For example, AAA means analogue recording, analogue mix and analogue master, so the vinyl is AAA. Very unusual these days. We own the original tape and mastered and cut it with no digital in the signal path, even with no preview signal on the cutting lathe. All listeners will appreciate this, even digital listeners, because the source is all analogue. We feel the analogue soundstage is better…more realistic.
DAVE: This elusive 1963 live performance by Thelonious Monk from Copenhagen, Denmark adds to the legacy of an artist who has been well-documented through many stages and variations. Can you detail the origins of this particular recording, how it came to your attention, and why it has not seen the light of day until now?
DARREL: I know a Danish producer who in his heyday was a jazz/acid jazz remixer. He was buying old vinyl to sample about 25 years ago, and the seller had some tapes sitting there ready to skip. The producer was given them for free. They are mostly Danish radio broadcasts and Danish Debut records originals. He didn't get 'round to using the tapes, and he offered to sell them, so we gladly took up the offer. This one was in the pile of unreleased tapes.
DAVE: Unlike today where artists such as Phish and Pearl Jam preserve and release every show they play; at what frequency were jazz artists being professionally recorded fifty years back? And, how much of a rarity is it to come across source recordings of this quality from so long ago?
DARREL: They were being recorded all the time. More so in fact, but not all were released. So much has been exploited though. We nearly fell off our chairs when we found that this had not been touched. In this case, I think it was that this tape was simply overlooked. Although the tracks are all familiar, we hadn't heard Monk play this well… ever.
DAVE: Even with records such as GENIUS IN MODERN MUSIC (two volumes, in fact) and BRILLIANT CORNERS as well as numerous landmark collaborations with other jazz heavyweights, it's been cited that there is no widely agreed-upon, must-have album from Monk's extensive catalog. Weighing the choice of material, the sidemen involved, and the period from which this recording stems from, do you feel that MØNK may hold the key elements to fill that elusive mantle for fans?
DARREL: Absolutely. And when combined with my previous point that it was one of his best renditions ever, this probably has to be it. Also, unlike rock, live albums in jazz work. Take Monk and Coltrane's AT CARNEGIE HALL, Ellington's LIVE AT NEWPORT 1958, or A NIGHT AT BIRDLAND for example; and better still, this sounds like a studio recording.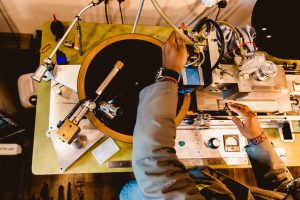 DAVE: Quite recently, Jazz fans were filled with elation upon the release of another "lost" recording… BOTH DIRECTIONS AT ONCE by John Coltrane. This new Monk time capsule certainly adds more fuel to that fire. With MØNK, in addition to previous releases by Dexter Gordon and Yusef Lateef, are there more such snapshots from the glory days of Jazz in existence that could see a proper debut through Gearbox in the future?
DARREL: Yes indeed. We have some more delights awaiting. Got to get through clearance first, and this is what takes time. All the deals are different.
DAVE: In 1988, Charlotte Zwerin directed the stunning STRAIGHT NO CHASER documentary on Monk which featured rediscovered archival film footage from the late 1960s. With that as an inspiring cinematic landmark, and knowing that Gearbox is also no stranger to visual content, is there an interest in seeking out previously unknown films of Jazz icons that may rest in media vaults or private collections?
DARREL: We would love to get involved in film. The Lee Morgan one springs to mind. Finding great film is the same as finding great music. We just need more staff!
DAVE: Thelonious Monk's stylistic impression and timeless compositions could easily be spotted through his contemporaries on the Hard Swing and Bebop scenes back in the day (Miles Davis, Dizzy Gillespie, and Chet Baker, among others). Where do you find his influence being felt most in music today?
DARREL: Obviously some great contemporary jazz pianists such as Yoko Miwa and Joey Alexander, but also those from other genres, RZA of Wu Tang Clan claims massive influence on their album 36 CHAMBERS.
Special thanks to Darrel Sheinman and Steve Dixon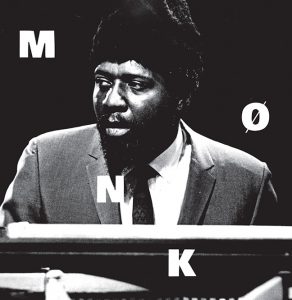 THELONIOUS MONK
MONK
9.28.18