Nobody expected the 1983 motion picture BREAKIN' to be a hit. At the time, breakdancing was quickly becoming a worldwide craze, rising from the urban neighborhoods and spilling into white-bread suburbia. Since Hollywood always loves to capitalize on current trends, TV commercials suddenly incorporated breakdancing and movies like BREAKIN' and BEAT STREET (amongst others) were quickly put into production. BREAKIN' was first out of the gate. The film was a commercial – and financial -success and was followed a year later by BREAKIN' 2: ELECTRIC BOOGALOO. Highly entertaining some 35 years later, both films were light on plot and acting ability but heavy on music and fun. Regardless of how lightweight the films were, the soundtracks served up a healthy selection of R&B, Soul, and Funk music that was surprisingly light on the more dangerous sounds of Rap/Hip Hop. Regardless, the music introduced young movie goers to a sound and culture that they may not have experienced otherwise. The BREAKIN' films were like extended versions of Michael Jackson's "Beat It" video – every problem can be solved by a dance-off! And what is wrong with that?
The soundtracks to both movies featured musical highlights from the films –catchy and danceable R&B/Soul gems by some big-name artists (The Bar-Kays, Rufus & Chaka Khan) but mostly little-known talents. The music was more Zapp than Rap, but Ice-T brought 'the streets' to the big screen by appearing in both films and guesting on a track on BREAKIN'. The music may not have been gritty but it was most certainly full of charm High on dance grooves, hooks, and even a bit of scratching, both soundtracks were essential to every single person that fell for the charm of the movies.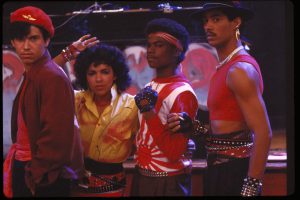 More than three decades on, the soundtracks to both films are time capsules that will whisk you back to the early '80s and get your body poppin'! Original issues of the albums are not easy to find you'll be happy to hear that Cherry Pop/Cherry Red Records has done you a favor by releasing a special two CD set containing both soundtracks in one handy package! While the names of the films (and soundtracks) were different in the UK – BREAKDANCE and BREAKDANCE 2: ELECTRIC BOOGALOO – the tracklist on each album is the same. So, yes, you're going to get Ollie And Jerry's hit single "There's No Stopping Us" plus songs by Carol Lynn Townes, Fire Fox, and even New Wave hitmakers Re-Flex! In short, this set is a wonderful trip back to the days when music was fun and dance-offs still meant something…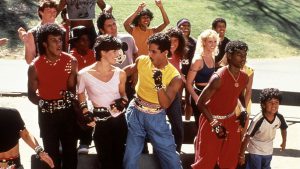 (NOTE: Reminder that you'll find this release listed under BREAKDANCE/BREAKDANCE 2: ELECTRIC BOOGALOO).
Keep on truckin',
Stephen SPAZ Schnee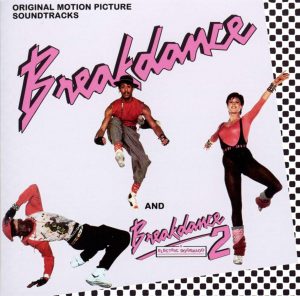 BREAKDANCE 2: ELECTRIC BOOGALOO