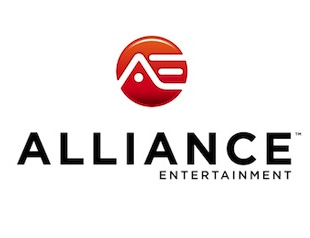 In a transaction closed on July 8, 2016, Alliance Entertainment Holding Corporation ("AEC") has acquired from ANconnect, LLC ("ANC") the ANC retail music assets and business, which includes vendor managed inventory accounts of Walmart and Best Buy.
AEC, the largest wholesale distributor of physical home entertainment audio, video and software in the United States and best-in-class distribution solutions, provides a high level of service in various disciplines including: mass merchant retail and wholesale distribution, consumer direct services, vendor managed inventory systems and independent music store fulfillment.
The transaction brings an expanded assortment of products to ANC customers, which includes product lines of CD, Vinyl, DVD, Blu-ray and electronic products from AEC's current 480,000 in stock SKU base.
Many ANC employees will join the AEC team as part of the transition. In addition, physical product merchandising services for stores will continue to be provided by Anderson Merchandisers through a long term merchandising service contract, signed as part of the closing.
Following a short transitional period, distribution will operate from AEC's Shepherdsville, KY 660,000 sq. ft. warehouse to realize expected synergies.
"ANC sells and merchandises some of the finest retailers in the United States, through brick and mortar and direct to customer websites" said Jeff Walker, CEO of AEC. "This transaction provides AEC with additional growth opportunity to continue servicing these retailers with a wide variety of product offerings and at the same time keep the high level of merchandising service Anderson provides, resulting in a winning solution for our new customers."
Charlie Anderson, Chairman of both ANC and Anderson Merchandisers, said, "In a rapidly consolidating industry, this transaction for ANC results in the best possible outcome for our associates, as well as our customers. At Anderson Merchandisers, our close association with time sensitive entertainment product has presented the company with a unique growth opportunity for broad based brand representation in a dynamic industry."
Alliance Entertainment Holding Corporation
AEC is the largest wholesale distributor of physical home entertainment audio and video software in the United States, selling to mass merchant retail brick and mortar stores, internet retailers, independent store owners and vendor managed services.
About ANconnect, LLC
ANconnect, LLC is a member of the Anderson Companies, and has led entertainment category success across North America. Anderson Merchandisers, LLC is an independent operating unit within Anderson Companies, and is a leading diversified retail services company across North America. Anderson Merchandisers will continue to perform in-store marketing and merchandising services for Alliance Entertainment