Whether or not you immediately recognize her name, musician/author/activist Laura Jane Grace has been on the international music radar for over two decades. As leader of Punk outfit Against Me!, Laura has blended honesty, Punk, audio blunt force trauma and Rock 'n' Roll into a fiery brew. Originally hailing from Gainesville, Florida, Laura and her Against Me! mates may not sound like the Rock legends that emerged from her hometown – Tom Petty and The Eagles' Don Felder and Bernie Leadon to name a few – but she has certainly become a force to be reckoned with. 
BOUGHT TO ROT is an album recorded by Laura Jane Grace & The Devouring Mothers, a side project featuring a slightly different musical focus than her work with Against Me! Instead of concentrating on a Punk angle, BOUGHT TO ROT travels down many musical paths without completely ignoring her Punk Rock roots. With tracks influenced by bands as disparate as Nirvana and Tom Petty, BOUGHT TO ROT is a song-based project that explores different lyrical and musical themes. Alongside her Against Me! bandmate Atom Willard (drums) and musician/producer/engineer Marc Jacob Hudson (bass), this trio rises to the occasion and has recorded an album that will appeal to fans, old and new.
With her roots buried deep in American music past and present, Laura Jane Grace comes out swinging on the Nirvana-influenced lead track "China Beach." From that point on, the album changes course throughout, offering confessionals throughout. Remaining honest and forthright has always been Laura Jane Grace's strong point but on BOUGHT TO ROT, the leaner sound gives the lyrics more room to roam. From highlights like "Born In Black," "Manic Depression," and "Apocalypse Now (& Later)," this is an album that will surprise fans and introduce Laura Jane Grace's talents to a new audience.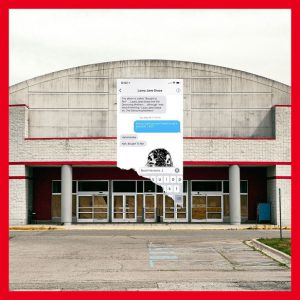 LAURA JANE GRACE
& THE DEVOURING MOTHERS
BOUGHT TO ROT
Available NOW!