It has been written many times elsewhere, but it must be said again: Robert Pollard is the most prolific artist in the history of Rock 'n' Roll. When you look back on bands like The Beatles, who put out two albums and a handful of singles per year in their early days, Pollard makes them look like slackers. While his main band, Guided By Voices, and all of his other projects may not have had the cultural impact that the Fab Four had, Robert has still made a huge impact on the Alternative and Indie music scenes. Not only has he influenced a new generation of singer/songwriters, he's also inspired them to create music as art and music as expression. And while he may not have intended to be a DIY pioneer, he has certainly become one.  I guess that is what happens when you've been making music on your own terms for four decades.  While Pollard & Co. have been releasing music since the '80s, they don't belong to any decade – the albums remain timeless.
Pollard bought his first guitar in 1975 and played in various bands before forming Guided By Voices in 1983. GBV released their first album in 1987, finally earning accolades and much needed recognition in 1993 after releasing six albums on their own. Over the years, GBV's ever rotating line-up has released over two dozen studio albums – 1994's BEE THOUSAND being the most successful – plus scores of EPs, collections, box sets, etc. That's pretty impressive to begin with but bear in mind that the GBV didn't release an album between 2004 and 2012 so a catalog that large most certainly deserves your respect. Oh, I believe that I failed to mention all of Robert Pollard's side projects as well. Let's see, there's roughly 22 albums and over a dozen EPs that he has released under his own name. And then there are albums/singles released with such side-projects as Acid Ranch, Circus Devils, Ricked Wicky, Boston Spaceships, Phantom Tollbooth, Keene Brothers, and many others.  It is rumored that Pollard has released an estimated 100 albums in his career but, truth be told, the real number could be significantly higher than that…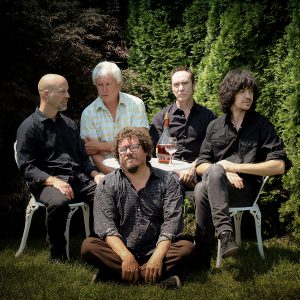 And now, Guided By Voices return with ZEPPELIN OVER CHINA, a 32 song opus that is another stellar addition to the GBV catalog. Raw when it has to be, beautiful when it needs to be, and playful when it needs to be, this is an album that will please long-term fans and attract new listeners who are intrigued and fascinated by Pollard's legacy. The sound of the album combines Who-like crashing and bashing with a touch of reserved early R.E.M., a pinch of Robyn Hitchcock, a bit of Bowie, and a twist of Neil Young's sassiness.  Wrap it all up in Power Pop, Post-Punk, Indie and Roots Rock and you've got a basic idea about the sound of this album. However, I'll also admit that it is much more than that. The great thing about GBV albums is that they hit each listener differently. Now, it is time for you to give a go. There's a reason Pollard has built up a huge following and the proof in the pudding can be heard on ZEPPELIN OVER CHINA.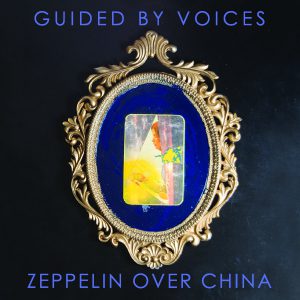 GUIDED BY VOICES
ZEPPELIN OVER CHINA
2.1.19