The term 'Honky-Tonk' means different things to different people. For some, Honky-Tonk is raw and raucous sub-genre of Country Music. For others, it is a smoky bar with beer-stained floorboards, rowdy patrons, and the constant flow of Country Music. From juke boxes to live music performed by local and traveling musicians, Honky-Tonk bars gave birth to a distinctive style of Country Music. Then again, one can say that Honky-Tonk music helped establish the spirit of a Honky-Tonk bar. So, in this case, it doesn't matter which came first – both the music and the drinking establishments are now intrinsically linked to each other. However, a bar cannot easily hitch itself to a truck and move from town to town like a Honky-Tonk musician can. This means that the spirit of Honky-Tonk must exist within the music and it is up to the many traveling minstrels to spread its 'gospel'.  And this brings us to a man who preaches that gospel better than anyone out there: Dale Watson. 
When faced with the difficulties of describing Dale Watson's music, one must always look to the past. Start with a mixture of boozy Western and bluesy Rockabilly. Add in some true-blue, tear-stained Country and a smidgen of dust-bowl Folk and sew it all up with some authentic American Roots. Take all of those ingredients, inject it with Dale's unique musical personality and you've got one of the most trusted and true Honky-Tonk artists of our generation. To be fair, there's more to Watson than preaching Honky-Tonk. In fact, he prefers to call his music 'Ameripolitan' and that seems to fit him just fine as well. He manages to combine a confident swagger with an honest, personable approach to his music. For a man in his mid-50s, he sounds like he's been performing this music since the mid-'50s.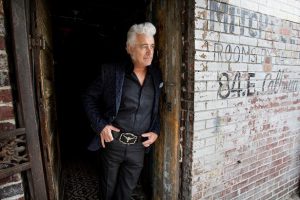 Dale's 2019 album CALL ME LUCKY is inhabited by ghosts of his past and of our past. With echoes of Johnny Cash, Merle Haggard, Hank Williams and even Elvis' early '60s sides, this is an album that sounds both fresh and comfortably warm and familiar at the same time. The songs gallop along with heartfelt passion, always sounding sincere and honest – this is Dale Watson's truth and it sounds magnificent. Working with his trusted band His Lone Stars, CALL ME LUCKY is a perfectly balanced album filled with songs for the heart and songs for the dancefloor. "Johnny And June" will melt your heart while "The Dumb Song" is an honest and humorous look at our less-than-intelligent decisions in life. "Run Away" is a mid-tempo swinger with a heartfelt vocal that will connect immediately with the listener. The use of horns on tracks like "Tupelo Mississippi &a 57 Fairlane" and "Who Needs This Man" revisit the glory days of Country Swing. "Mama's Smile" is like a long-lost Johnny Cash recording from the early '60s. With many more gems, CALL ME LUCKY is another winner in Dale's vast catalog.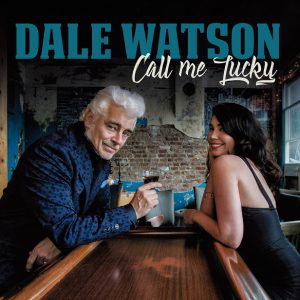 DALE WATSON
CALL ME LUCKY
(Red House Records)
2.15.19