The daughter of legendary guitarist Johnny Copeland, Shemekia Copeland was born to sing the Blues. Her first public performance was at the Cotton Club at the age of 10 but she didn't fully commit to a singing career until the age of 16. Johnny took Shemekia on the road with him and she became his opening act. Thanks to her electrifying live shows, she became one of the most talked about artists on the Blues scene. She signed a recording contract with Alligator Records, releasing her debut album, TURN UP THE HEAT!, in 1998. She followed that up two years later with the award-winning WICKED. Her third album, TALKING TO STRANGERS (2002), was produced by New Orleans legend Dr. John. Her next release, the Steve Cropper-produced album THE SOUL TRUTH, was released in 2005.
At this point in her career, Copeland was being lauded as one of the most exciting Blues singers in the studio and on stage. Her tour schedule took her around the world, playing to adoring fans in intimate clubs and bustling Blues festivals. In 2011, she inherited Koko Taylor's crown as the new 'Queen of the Blues' at the Chicago Blues Festival. But that wasn't her first 'award', having won many from the Blues Music Awards, Down Beat Magazine, and others. Copeland's 2015 album OUTSKIRTS OF LOVE reached the #6 spot on the Billboard Top Blues Albums chart. In 2018, she released the album AMERICA'S CHILD, which climbed to the #3 position on the Blues chart and walked away with Album Of The Year and Contemporary Album Of The Year awards at the 40th Blues Music Awards. They also honored her with the Contemporary Blues Female Artist Of The Year Award in 2020.
Two years after AMERICA'S CHILD, Shemekia Copeland returns with UNCIVIL WAR, an intimate and powerful follow-up to one of her most successful albums. Produced by singer/songwriter/producer Will Kimbrough, whose career dates back to the '80s and his Roots Pop band Will & The Bushmen. The album includes performances and/or songwriting from Kimbrough, Jerry Douglas, Sam Bush, Jason Isbell, Steve Cropper, Shawn Mullins, Duane Eddy, and others. While the album is certainly brimming with the Blues, fans of Rhythm & Blues, Soul, Gospel, and Americana will find a lot to love on UNCIVIL WAR. From "Clotilda's On Fire" to "Apple Pie and a .45", "Uncivil War" to "Love Song", the album is filled with songs that reflect the emotional times that we are all experiencing in 2020. While the subject matter may cut deep, there is still a real sense of hope, strength and passion that shines through in Shemekia's voice. In times like these, let Shemekia be the voice of peace, love, and understanding.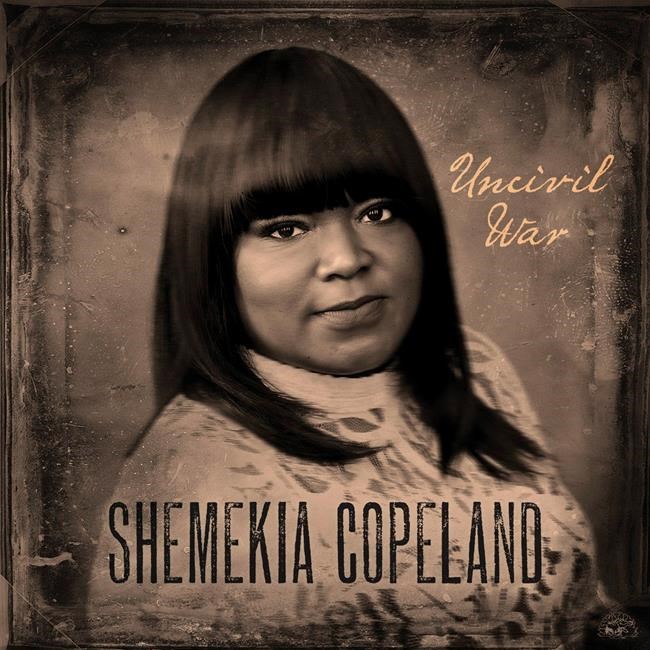 SHEMEKIA COPELAND
UNCIVIL WAR
Available NOW!