Japanese Breakfast is singer/songwriter Michelle Zauner. Or rather, singer/songwriter Michelle Zauner is Japanese Breakfast. Zauner was born in Seoul, South Korea and moved with her family to Eugene, Oregon before she turned one. Falling under the spell of music, she eventually became part of several bands throughout her college years and beyond – Post Post and Little Big League – as well as starting her own solo project Little Girl, Big Spoon. After spending time away from Oregon while pursuing music and education, she returned to Eugene to spend time with family. It was there she began writing and recording material that would surface on the debut album by her new musical project Japanese Breakfast.
Her first album as Japanese Breakfast, PSYCHOPOMP, was released in April 2016. The album garnered plenty of critical attention, and within two months, she signed to the Dead Oceans label. SOFT SOUNDS FROM ANOTHER PLANET, Japanese Breakfast's sophomore album, was released in July 2017. The release was greeted with universal acclaim and helped Zauner to reach a wider audience. Often described as Experimental Pop, Bedroom Pop, or Indie Pop, the music on Japanese Breakfast's albums were multi-layered, revealing new melodies or moods with each spin. While the two albums were written during her mother's cancer treatment and untimely death, there was still a sense of hope woven into the music's many moods.
With the release of Japanese Breakfast's third album JUBILEE, Michelle Zauner brings that sense of hope to the surface. Like a gracious mix of '90s Electronic Pop, '80s Synthpop and New Wave, and modern Indie Rock, JUBILEE doesn't leap from the shadows and dance in the bright sunshine – it is more cautious and thoughtful than that – but it most certainly sparkles in these dark pandemic days. On the surface, this is another collection of catchy melodies that could easily cross over to commercial radio, but the hooks are too smart for the production-line Pop that infiltrates the charts. This is intelligent and emotional music that touches each listener in different ways… sometimes in different ways than Zaunder herself intends. For example, in "Be Sweet", one can feel a slight Roxy Music-meets-Japan vibe. On "Sit", the swirling sound is a blend of Dreampop and Techno. Reaching further into the obscure, "In Hell's" keyboard hook sounds like early China Crisis. However, differently listeners will find different musical signposts scattered across JUBILEE's aural landscape, whether Zauner purposely placed them there or not. JUBILEE is a journey with many destinations. It is up to you to decide on where it takes you.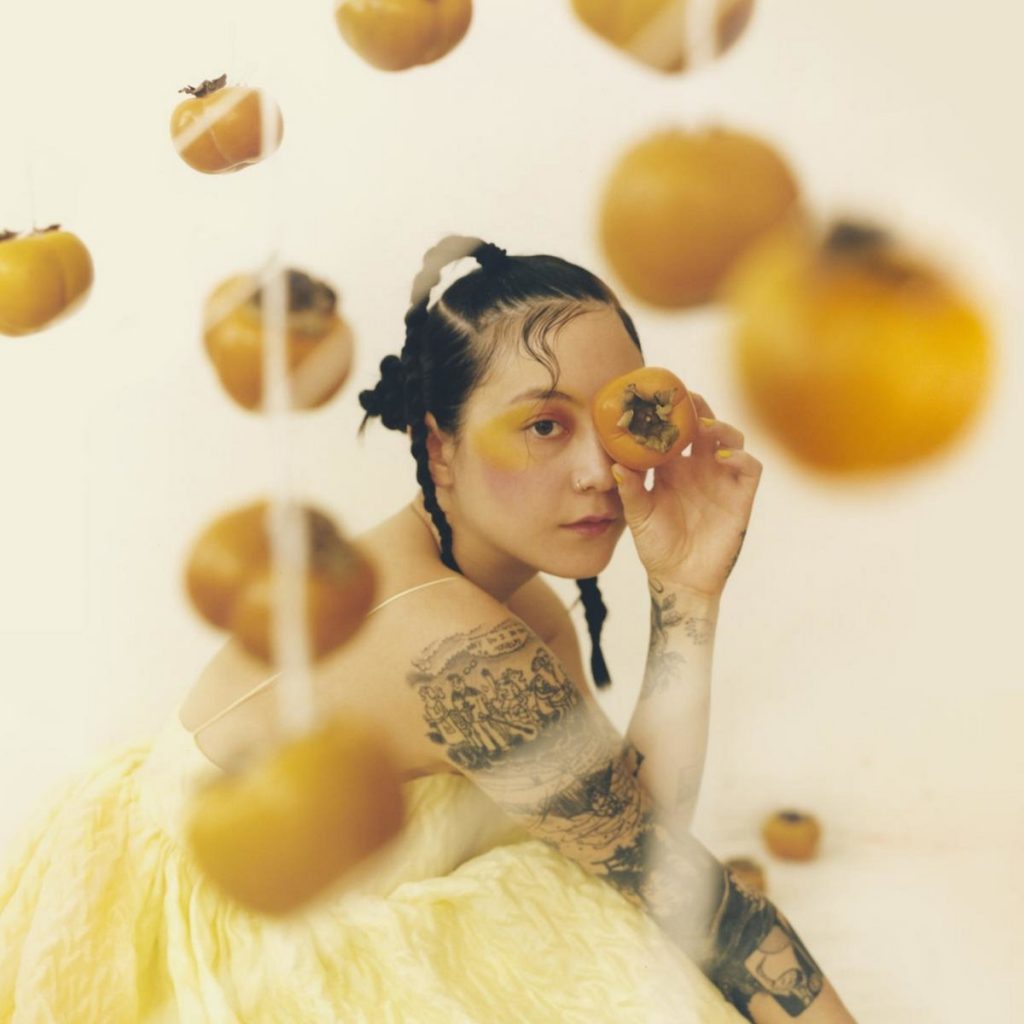 JAPANESE BREAKFAST
JUBILEE
6.4.21