OK, let's get this out of the way: anyone expecting a new Orchestral Manoeuvres In The Dark (OMD) full-length filled back to front with songs tailor-made for radio are going to be sorely disappointed.  However, if you are looking for a classic OMD album that blends commercial pop smarts with their darker experimental side are going to be over the moon.  THE PUNISHMENT OF LUXURY (TPOL) is that album and so much more! While their 1983 release DAZZLE SHIPS may have  pushed the experimental envelope too far for some of their fanbase, TPOL strikes the perfect balance between Synthpop maestros and Electronic Music pioneers.
     Leaders Andy McCluskey and Paul Humphreys are smart chaps. They are fully aware of what their fans want but they aren't afraid to fuck with the formula either. Recently, they've made quite the comeback with two fantastic Pop-oriented albums – 2010's HISTORY OF MODERN and 2013's ENGLISH ELECTRIC – both of which contained just enough unorthodox moments to keep their audience satisfied. On TPOL, they go full-frontal experimental on nearly half the album without losing any of their knack for a keen melody. Radio may not hop on "Precision & Decay" (with McCluskey's bass playing the song's main melody) or "La Mitrailleuse" (complete with the ominous sounds of gunfire and bombs) but they're  sure going to embrace hook-filled gems like the haunting "What Have We Done," the daring  "One  More Time" and the Poptastic title track. The single "Isotype" sounds like the perfect blend of the warmth of OMD and the icyness of Kraftwerk. In fact, the whole album is a strange blend of classic early OMD remixed by Kraftwerk circa 1986 (the TECHNO POP/ELECTRIC CAFÉ era) and given a modern 2017 overhaul. It's fun ("Robot Man" straddles the line between 'novelty tune' and 'ear worm'),
often-times beautiful and most certainly relevant. TPOL is a triumph because the band chose to stick to their guns and travel their own path without leaving their audience behind.
     For a band that hit their commercial peak some 30 years ago, OMD remains one of the most vital Pop bands of our time.  As I said in my review of ENGLISH ELECTRIC, "This is not a band trying to break away from their past – OMD are a band embracing everything that came before and reminding us why they mattered then… and now." Still taking chances nearly 40 years into their
career, one can only hope OMD continues to make music for 40 more.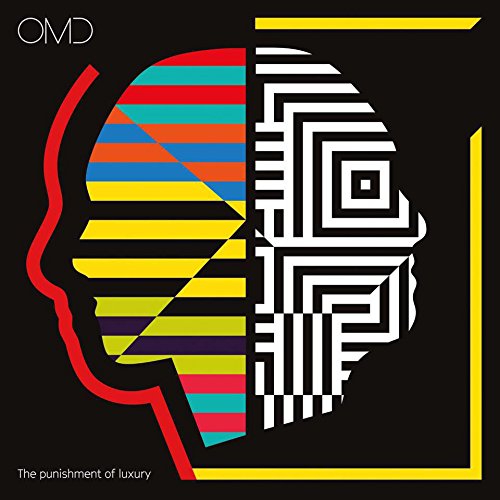 OMD
THE PUNISHMENT OF LUXURY
9.1.17


Keep on truckin',
Stephen SPAZ Schnee