It has been three years since the release of his last album BRAND NEW but singer/songwriter Ben Rector hasn't been resting on his laurels. From writing and recording new material to the birth of his daughter in July of 2017, Ben has been busier than ever. Working with producers John Fields (Goo Goo Dolls, All Time Low) and Tony Hoffer (Beck, Air, M83), Ben has been inspired by all the positive changes in his professional and personal life and is now sharing his thoughts with the world. Although MAGIC is his seventh album, he approaches the material with a fresh, new outlook. In many ways, this album feels like Rector has re-energized and refocused his talents and now it is time to move forward and embrace the future.
However, this doesn't mean that he has forgotten his past. MAGIC is an album that will most certainly satisfy the hearts and souls of his dedicated fanbase. From gentle piano-led ballads to soaring Pop anthems, this is a release that will reach a new audience as well. The album's enticing blend of slick production and chart-friendly songwriting has created a release that will appeal to a wider audience. Even though this is most certainly a Pop album, there are moments that recall the sound of Modern Country and there are hints of '80s Pop and '90s Soul. Lyrically, the album includes references to past Pop culture touchstones including Jimmy Eat World. Lennon & McCartney and the TV show Friends.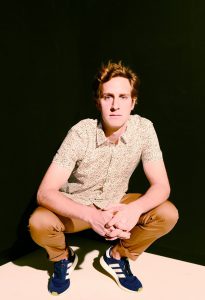 Life may have moved forward since his previous album was released in 2015 but Rector still has his finger on the pulse. And to be honest, that is not surprising since he's managed to maintain a very successful career over the last 10 years. With sales of more than 450,000 albums and 5+ million digital tracks over the years, this is an artist that understands what his audience wants. And what could that be, you might ask?  Well-written songs like "I Will Always Be Yours," "Old Friends," "Over And Over," and "Duo" look backward and forwards, allowing the listener to become part of Ben Rector's world.  And that is the way it should be.
BEN RECTOR
MAGIC
6.22.18