Nova Scotia, Canada has given us some fine musical talent over the years. Anne Murray, Denny Doherty (The Mamas & The Papas), Sarah McLachlan, Feist, members of April Wine and Sloan, Holly Cole, and Hank Snow are just a few of the native Nova Scotians that have made their mark in Rock history. There are many others, of course, and there will be many in the years to come. Singer/songwriter Steve Poltz hails from Nova Scotia as well. However, he kickstarted his musical career as a member of San Diego legends The Rugburns. For over two decades – and releases on Priority and Bizarre/Planet Records – The Rugburns has remained a sorely underappreciated outfit. Alongside The Rugburns' trio of releases (two albums and an EP) and a dozen solo albums, Poltz is also known as the co-writer of his former girlfriend Jewel's multi-platinum hit "You Were Meant For Me," which reached #2 on Billboard. In short, Poltz has achieved quite a bit in a career that, by and large, has been under the radar. Perhaps it is time for more listeners to get to know Steve a bit more intimately with his 2019 album SHINE ON…
Now based in Nashville, Poltz remains in tune with art of songwriting. Where some artists may start running out of steam after 25 years of music-making, he is far from operating on fumes. With producer Will Kimbrough (Will & The Bushmen) at the controls, Steve's songs on SHINE ON are allowed to breathe. Some producers have a tendency to fill in all the empty spaces with unnecessary accoutrements but not Kimbrough. As an artist himself, Will has been able to figure out what works and what doesn't and all that experience helps SHINE ON retain a sense of intimacy while also remaining warm and inviting. In some ways, SHINE ON is both familiar and new and that is what makes it easier to connect to.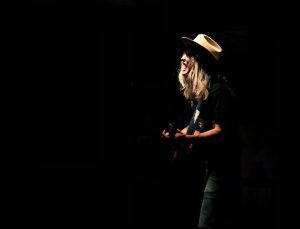 SHINE ON is filled with musical surprises and plenty of melodic twists and turns. Beginning with the moody title track, the album begins to reveal its many colors beginning with "Pharmacist," a melodic mix of '70s Folk with a Gospel vibe and great falsetto hook. "Ballin' On A Wednesday" is Blues-influenced Folk with some nice unexpected chord changes. "Over The Top For You" features nice floating harmonies over a Bluegrass beat. "Come To Me In The Morning" is reminiscent of Bob Dylan's "Lay Lady Lay" with some early Neil Young guiding it along. "The Pickup Song" is a beer-slurping fun Country Rocker. While those tracks may reveal the variety of material on SHINE ON, there's certainly more to be enjoyed. The album is predominantly Americana-oriented, there are certainly nods to other genres in the mix. SHINE ON's confident take on the genre proves that Poltz refuses to be stuck in one groove for more than a few minutes at a time. He isn't a one-trick pony and this isn't his first rodeo. Enjoy the ride and shine on!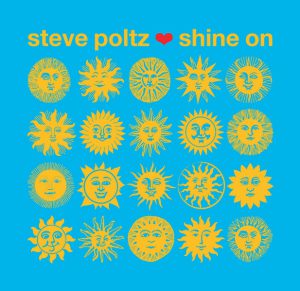 STEVE POLTZ
SHINE ON
3.1.19